How to learn English at home with THESE Effective tricks
Learning English was never easy before the era of the Internet. Today, one can easily search for easy tricks and start learning the language with fluency. If you want to master the art of speaking English fluently, then here's your complete guide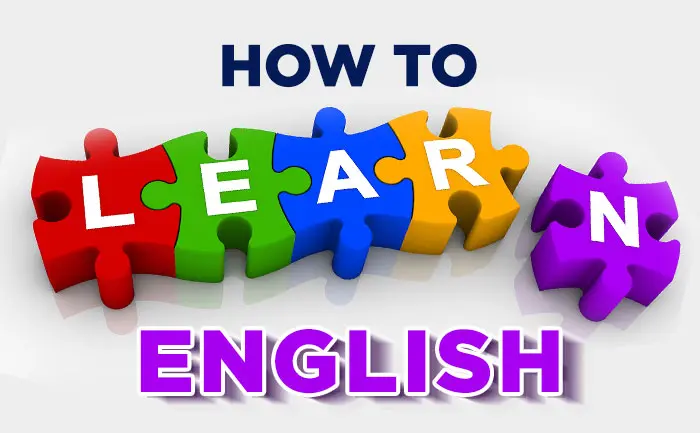 In today's day and age learning English has become crucial in order to have great life experiences. One can get a job in a multinational company or work abroad which ultimately leads to earning a great salary. Learning English also brings other comforts such as making friends from the elite clubs, socializing more and perceiving education from International teachers or enjoying global entertainment content which is generally available with English subtitles. In India, many private schools have English as the first language. Alongside teaching their students native languages, private schools teach English in order to make their students more approachable for global competitions, because great fluency of language matters whichever field you are in. If you have been struggling to learn the art of speaking English, then here's your guide to learning it at home.
How to learn English at home?
1. Start with baby steps
If you don't know the English alphabets, grammar or commonly used words, then start off with baby steps. Start recognizing the words that are most used on daily basis. Note the list of words that you commonly use and learn their English translations. In order to translate the words or sentences from any regional language to English, you can use apps or Google translator. Start recognizing small words and their meaning.
2. Dedicate Time For Daily Learning
Being consistent is the key to mastering the art of speaking English fluently. Decide a time during any hour of the day and dedicate the slot only to learn English. Use 40 mins -60 mins daily to learn English.
3. Talk to friends in English
Many people have learned English fast including the 'speak to a friend' method. If you have friends who also want to learn English then talk to them frequently. You can also experiment with your pronunciations. If your friends don't want to listen to you, then join social media forums, wherein you can discover faster ways of learning the language. Talking is a must if you want to master the art.
4. Watch English movies or web series
One of the easiest and best ways of learning is through watching movies and web series. There are plenty of movies, TV shows or web series available on YouTube for free, you can start binge-watching them for good. By doing this you will also discover new things about a different culture and their dialect in different scenarios. Learning something through entertainment has always shown great results.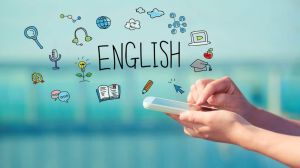 5. Be an active reader
Knowing different synonyms, opposite words or expressions, one can master any language. If you want to learn English fast, become an active reader. Dedicate a particular time daily just to read a book, newspaper or website. This will keep you up with social matters as well as boost your dialect.
6. Make a list of questions and ask
There's a great saying- Great learners always have a great number of questions. Whenever you stuck at English words or phrases, make sure to note them down. In your free time learn about these words and phrases. Know about how they are pronounced and in what conditions these words/phrases are used. During the initial stage of learning English, you might have hundreds of questions about grammatical use. Take note of them and learn gradually.
7. Sign up on mobile apps
We all need a little motivation when it comes to learning anything new. There were plenty of interesting mobile applications that allow you to play games and learn English vocabulary at the same time. These mobile games are sure to motivate you as you keep complete each level.
Why it is important to learn English?
English is a global language and thus it is one of the most spoken languages in the world
Studying English can bring you many opportunities
Language reflects the educational systems, infotainment, media, films & TV shows, books and others
You can explore the world knowing the widely spoken language
You can travel to outdoor nations easily
It gives access to the understanding of multiple cultures and lifestyles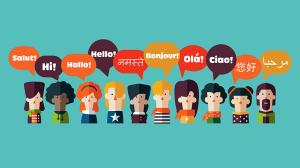 Free apps to learn English at home?
 Duolingo
Lingbe
Memrise
Learn English Daily
Beelinguapp
Hello Talk
Hello English
uVocab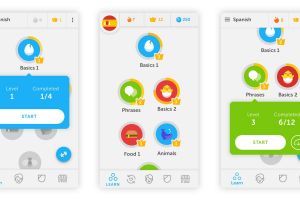 How to improve English fluency?
Just Speak Daily
Start off your day with learning new words/ phrases
Observe conversations of people on TV channels, news videos or movies
And Reflect on your sounds
Know how you can improve
Read and listen more
Record your voice and observe where you are going wrong
Record the improvement daily
If you find the above information useful, then do let us know. For more such updates, stay hooked on to The Live Mirror.
Also Read: English Internet Slags: Top 40 Internet Slangs And Acronyms You Must Know