How to prevent hair loss: Causes, natural methods and home remedies
Have you been struggling with hair fall conditions? Here are a few effective fix for your hair loss problems. Know about a few hair conditions, causes of hair loss and how you can promote the growth by preventing the hair loss with natural and easy home made remedies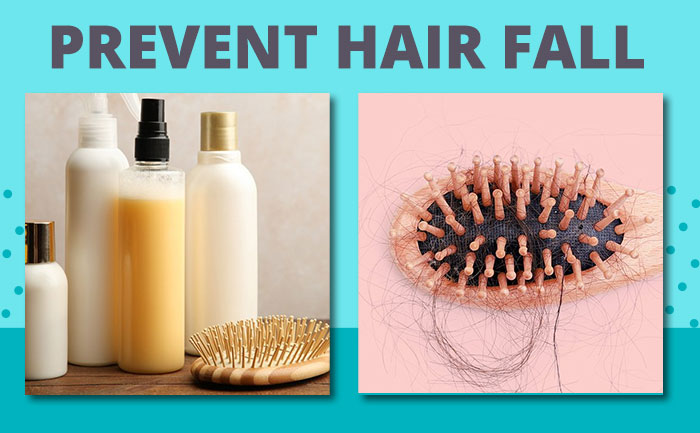 Hair plays an important role when it comes to building our confidence. Some say beauty is just about the looks, however in reality it is not. Beauty also defines our overall health with the way we look. Ones healthy shiny hair or skin gives people a clear idea about the internal health. One can easily judge our health conditions just by seeing our skin, nails or hair health. On the other side, the hair on your head is the first line of defence against the sun's UV rays. The same goes with the hair on the body; eyebrows and eyelashes also help protect the eyes from UV rays as well as debris. For all these amazing mechanism, we could call our body the most sophisticated machine in the world. Hair plays in important role and thus taking care of them becomes crucial. If you have been struggling with hair fall conditions, then here you will find some of the major causes that are triggering hair loss. Also learn how you can prevent your hair loss with a few effective home remedies naturally, but knowing the cause is very crucial.
What are the causes of hair loss(hair fall)?
Childbirth, illness, lifestyle stress (sudden major changes in health will also trigger hair loss)
Improper haircare (washing hair with warm water, using chemical based dyes, dealing hair harshly)
Hormonal imbalance (improper food, external condition, working in hazardous locations)
Scalp infections (such as pictures, ringworm, folliculitis, impetigo, fungal infections, seborrheic dermatitis)
Pollution damage (exposing hair to polluted water or air)
Medication
Nutritional deficiency (those who consume excessive junk food, lack of nutritional support)
Hereditary loss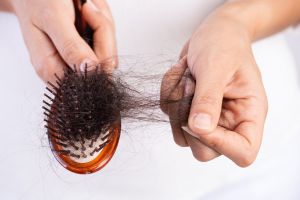 What are the symptoms of hair loss?
 Gradual thinning of hair volume
 Circular or patchy bald spots on head
 Decreasing volume of hair
 Increase in hair fall quality
Complete body hair loss
Hair fall after wash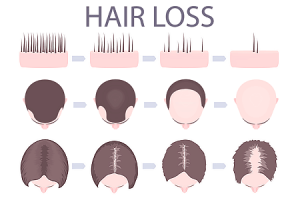 How to prevent hair loss naturally at home?
Before using any home remedies or opting for natural ways to prevent hair loss, it is crucial one should know the real cause of their hair fall. If there is an excessive hair loss, one needs to consult the doctor. If the Trichologist says that the hair fall is due to lifestyle stress or nutritional deficiencies, then you can consider deploying home remedies for hair care routine. However, if the hair specialist says that you have a certain hair condition or any other condition that leads to hair loss, then you would need to pay attention to it and seek proper medication. Here are a few preventive methods for hair loss due to stress and lifestyle challenges.
Scalp Massage: 
Scalp massage is known to improve the blood circulation in head region, which then strengthen the hair follicles. A person who is experiencing hair loss due to poor circulation can benefit from using a scalp massager. Include Yoga asanas, exercising routines and eat healthy. You can massage the scalp with organic oil such as coconut oil, olive oil or any other type.
Nutritional support: 
One of the reasons people experience hair fall is due to lack of nutritional support. Hair needs to be treated with essential nutritional elements. Make sure to include healthy food items in your diet to support hair health. Here's everything how nutritional elements supports hair growth:
Protein: Hair's structure is made of hardened proteins called keratin
Biotin: Lentils are a good source of biotin—a nutrient that has been shown to promote hair growth
Iron: Hair follicles receive nourishing oxygen from the iron in your red blood cells.
Omega-3 Fatty Acids: Omega-3s are found in the cell membranes of your scalp's skin, and in the natural oils your scalp and hair produce to stay hydrated
Water: Hair locks are made primarily of protein. They are also made of water and need to maintain their moisture to avoid dryness and breakage.
B Vitamins: B6, B12 and folate help create red blood cells, which carry oxygen and nutrients too all of the cells in the body
Vitamin C: This essential nutrient does a couple things to help promote healthy hair. It also helps absorb iron.
Zinc: This mineral helps strengthen your hair follicles, and prevent hair loss, by binding its proteins
Know what's killing your hair:
If you want to prevent your hair loss, then learn about the habits and external environment that is causing the hair fall. De-stress yourself from the chaos of life, use organic products for hair, take good care of them and eat healthy. Doing medications also promotes good hormones in body, which then supports our overall health.
Avoid excessive drinking: 
Increase in alcoholic consumption also results in excessive hair fall. Human body requires to put on extra efforts in digesting the alcohol. If one doesn't drink enough water with alcohol they easily become dehydrated trigger other conditions in the body. One of the condition could be hair fall. Reduce in alcoholic consumption is suggested.
No-physical activity:
Not getting required physical activity for body can trigger many serious health issues such as heart diseases, obesity, high blood pressure, increase in bad cholesterol, diabetes and hair fall. Physical activity is known for promoting the good flow of body fluids which repairs and rejuvenates the body. Even if you are consuming healthy food, it is mandatory to digest the food you consumed. Unless you do exercise or involve in physical activities, you can improve your health condition.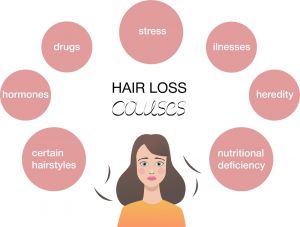 Easy home remedies for hair fall:
Banana pack:
Mash one ripe banana and apply after washing your hair. Massage the roots and ends well. Leave it for one hour and then wash the hair with warm water.
Egg mask:
Break one egg and remove the yellow part. Use the  egg white for  applying to your head. Massage the scalp well. Keep it for 15-30 minutes before rinsing it with a shampoo.
Yoghurt and oil mask: 
Take few spoons of yoghurt and add any type of organic oil to it. Mix well, before massaging it over scalp. Keep the pack for 15-20 minutes and rinse hair thoroughly with warm water.
For more such updates, stay hooked on to The Live Mirror.
Also Read:  7 Easy Homemade Hair Packs For Shiny, Healthy And Strong Hair