How To Protect Children From COVID19 Third Wave: Tips & Tricks
Here are some tips and tricks on how to protect children from infection and keep them safe from the third wave of Coronavirus.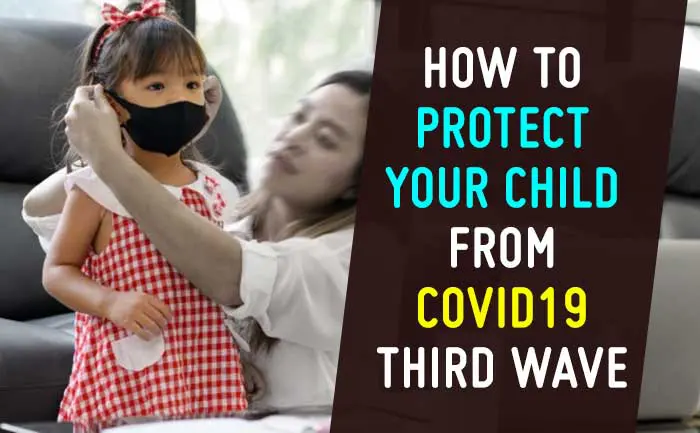 A potential third wave of the deadly Coronavirus is expected to hit India in October. Several health experts stated that the possible third wave of COVID may disproportionately affect the children. The first case of the coronavirus was identified in Wuhan, China. Since then, the disease has spread across countries like the United States, Italy, United Kindom, Japan, India, etc.
It is important to avoid infection among children and help prevent the virus from spreading and as a parent, you would want to do everything possible to protect your children from the third wave of Coronavirus. Therefore, it is important that we educate ourselves about the deadly virus and learn about the different ways we can prevent it.
Tips & Tricks To Protect Children From COVID19 Third Wave:
Maintain your and your kid's personal hygiene
Washing your hands with soap and warm water for 20 seconds before eating and handling food should be a practice to maintain good hygiene. As we know the virus is transmitted through direct contact with respiratory droplets of an infected person, and touching surfaces contaminated with the virus, maintaining personal hygiene is very essential.
If using a hand sanitizer ensure that it contains at least 60 percent alcohol and make sure to cover all parts of the hands and rub hands together for 20-30 seconds until hands feel dry. Teach your child to cover his mouth either with a handkerchief or tissue while sneezing and coughing and discard the tissue properly. Kids should also not share their used handkerchiefs.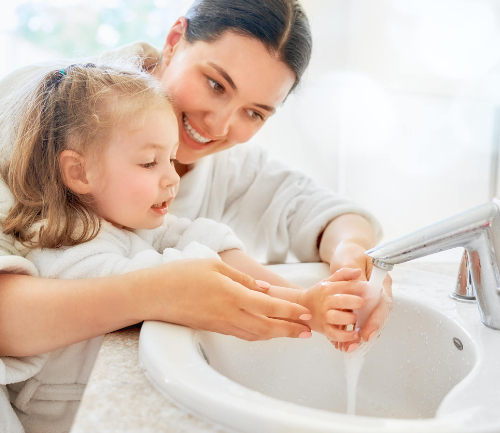 Encourage kids to stay indoors
With the scare of COVID-19, children are staying home from school to help reduce the spread of and the illness it causes. It's important to help children feel safe, keep healthy routines, manage their emotions and behavior, and build resilience. Children dislike staying indoors for too long as they are free-spirited and like to go out and play and interact with their friends. Therefore, it is the responsibility of the parents to keep their kids engaged during lockdown with productive quarantine activities. Here's a list of our ways to keep kids physically active during this time:
Learn a new language.
Share kitchen activities
Learn a new hobby
Books
Music and dance
Do some art and craft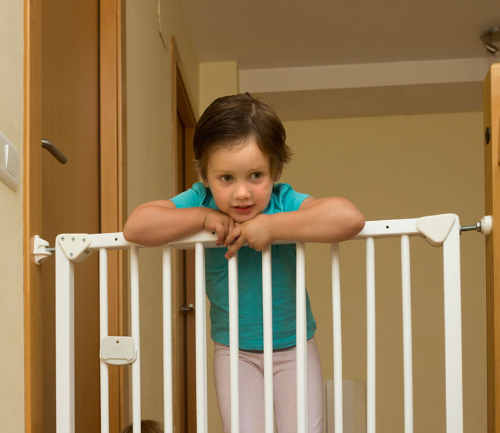 Make your kids wear masks
COVID-19 can spread when people breathe, talk, cough, or sneeze. Wearing a mask keeps the virus from reaching others.  Studies show that masks reduce the spray of droplets when worn over the nose and mouth. You should wear a mask, even if you do not feel sick. Face coverings limit the volume and travel distance of expiratory droplets dispersed when talking, breathing, and coughing.
From children to adults- everyone should continue to wear a face mask and keep a safe physical distance indoors around people they don't live with or who may have the virus. Parents can help by explaining why they might need to wear a mask at school, childcare, and other public places. To make it fun, you can buy fun, colorful masks that can help make masks become a more normal part of their routine.
Note: Children should not wear a mask if they are under 2 years old.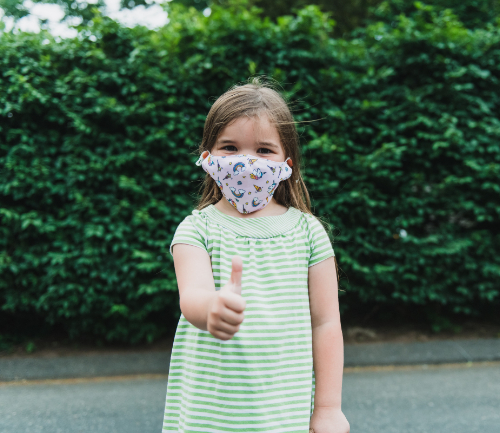 A healthy, balanced diet for children aged 7 to 10 should include, at least 5 portions of a variety of fruit and vegetables every day. Eating food containing important nutrients helps children grow, and is essential for children's mental and physical development. It also reduces their risk of becoming overweight or obese, getting ill with infectious diseases, or developing chronic diseases later on in life.
Make sure your child has 8–10 cups of water every day. This includes water from all sources like other drinks and food. Try to avoid eating too many fried foods as they weaken the immune system. Food items such as fruits and vegetables must be washed thoroughly in lukewarm water. Animal meats, poultry, and fish must be washed properly and cooked to the right temperature before consumption.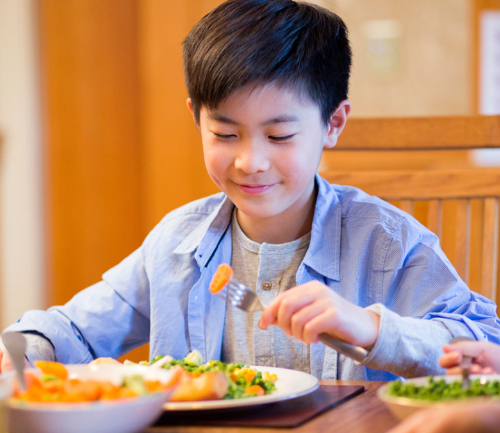 Strong immunity helps to cut down the risk of infection in kids and keep them healthy. The food you eat plays a key aspect in determining your overall health and immunity. Drinking enough water helps regulate blood circulation, supports metabolism, and facilitates the elimination of harmful substances and toxins from the body. To keep our immunity high, health specialists have recommended different types of immunity boosters for children and adults alike. Some of the immunity boosters that are suggested are:
Vitamin C
Vitamin D
Vitamin A
Vitamin E
Zinc Supplements
Omega 3 fatty acids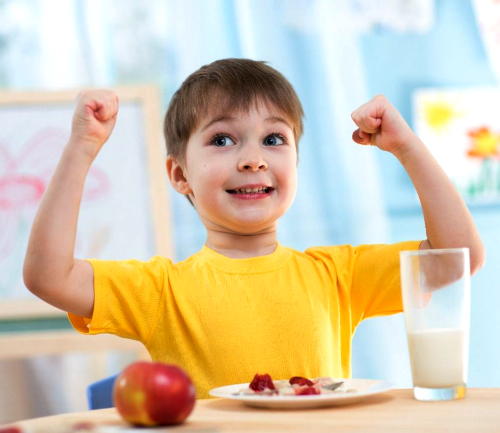 Stay tuned to The Live Mirror for more updates.
ALSO READ: How To Control Diabetes: Everything You Need To Know