How To Take Screenshot On Laptop: Step-By-Step Guide
A screenshot, also known as screen capture or screengrab, is a digital image. Here's how you can take a screenshot on your laptop easily.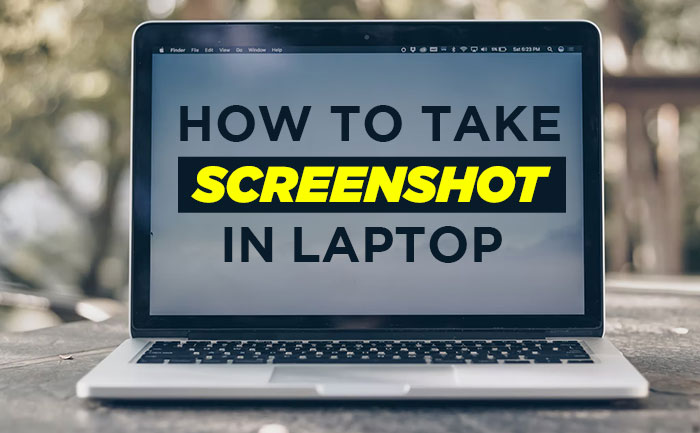 There are several ways you can take a screenshot on your laptop. A screenshot, also known as screen capture or screengrab, is a digital image that shows the contents of a computer display. A screenshot is created by the operating system or software running on the device powering the display. In today's world, everything is done online, and sometimes you may require to take screenshots on your laptop to capture your work, and screenshotting comes in handy.
There are many shortcuts that you can get accustomed to for taking screenshots on your laptop. Most desktop computers also have the ability to take a screenshot of a section of the screen or an individual app as well as the entire screen. In this article, we will guide you on how you can take a screenshot on your laptop easily.
Here's how to take a screenshot:
On Windows, pressing PrtScr captures a screenshot of the entire desktop, while Alt+PrtScr captures only the active window. Captured screenshots do not include the mouse pointer. Windows place these captured screenshots in the clipboard, meaning that an additional program needs to retrieve them from the clipboard.
Starting with Windows 8, however, Win+PrtScr or Win+Volume up instantly saves a screenshot to the "Screenshots" folder in the "Pictures" library. All screenshots are saved as PNG files. Note: On some notebooks, you have to hold Fn and then press PrtScr instead.
Windows Vista and later include a utility called Snipping Tool, first introduced in Windows XP Tablet PC Edition. It is a screen-capture tool that allows taking screenshots ("snips") of a window, rectangular area, or free-form area. Starting with Windows 10, Snipping Tool gained time delay functionality, useful for capturing context menus. Snips can then be annotated, saved as an image file or as an HTML page, or emailed. However, it does not work with non-tablet XP versions but represents an XP-compatible equivalent. Windows 7 and later also include Problem Step Recorder as part of their troubleshooting platforms that once started, automatically captures a screenshot at mouse clicks.
How to use Snipping Tool:
Search for the Snipping Tool in the Windows search box, and open it.
Click on the tap 'New' to capture a screenshot.
Now, move the cross air from where you want to start the screenshot, then drag to select an area.
 Next, click the 'Save Snip' icon to save the screenshot.
Using shortcut keys:
Alt+PrtScn
Windows key+Shift+S
Windows key+PrtScn
Windows key+G
There are exceptions to what can be captured by this method. For example, contents in hardware overlay are not captured. This includes video images that Windows Media Player 10 or earlier play. As such, special software may be required to capture the screens of video games
Screenshots of the HP webOS can be taken. For webOS phones, simultaneously press Orange/Gray Key+Sym+P. For the HP Touchpad, press Home Key+Power+. In either case, screenshots will be saved to the "Screen captures" folder in the "Photos" app.
On Chromebook and related devices with the Chrome OS keyboard layout, pressing the equivalent of Ctrl+F5 on a standard keyboard will capture the entire screen, and the equivalent of Ctrl+⇧ Shift+F5 will turn the mouse into a rectangle select tool for capturing a custom portion of the screen.
A screenshot can be taken on iOS by simultaneously pressing the Home button and the Lock button, however on the newer iPhones X, XR, XS, 11, and 12, it is achieved by pressing the Volume up and Lock button. The screen will flash and the picture will be stored in PNG format in the "Camera Roll" if the device has a camera, or in "Saved Photos" if the device does not.
From the iOS 11 update, a little preview will pop up in the bottom left corner, which can be swiped left to save or clicked to open up an editor where the screenshot can be cropped or doodled on before being saved or shared. The screenshot feature is available with iOS 2.0 and later. The same ⌘ Cmd+⇧ Shift+3 shortcut for Mac OS is used in iOS to take a screenshot, with ⌘ Cmd+⇧ Shift+4 bringing the screenshot directly in iOS' editing window in iOS 11 and later. Third-party Bluetooth keyboards often have a key or function key command devoted to taking a screenshot.
Credits: Wikipedia
Stay tuned to The Live Mirror for more updates.
ALSO READ: How To Make Waffles At Home: 5 Tasty And Easy Recipes To Curb The Cravings