COVID-19 Lockdown: Hrithik Roshan extends his support to paparazzi
Hrithik Roshan extends his support to paparazzi during this lockdown; thanked for his generosity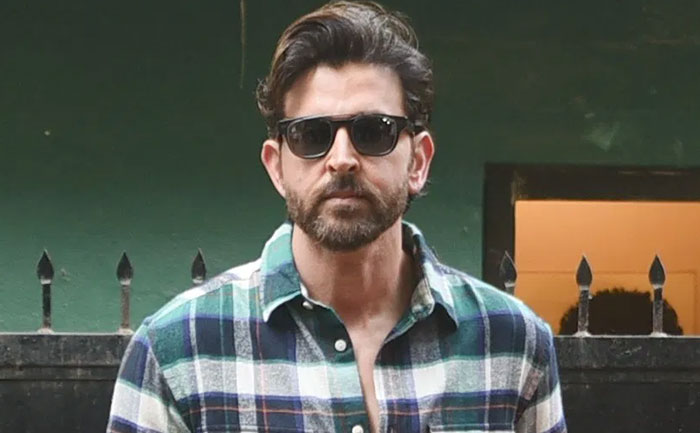 The coronavirus pandemic has severely affected the economy. It has also left the daily wage earners in dire straits. A number of Bollywood or the regional film celebs have come forward to the help the needy during this time of crisis. After donating generously to CINTAA Hrithik Roshan has now extended his support to the paparazzi of Bollywood who are facing the brunt of the lockdown.
Hrithik Roshan has reportedly provided financial support to the paparazzi belonging to lower-middle-class families amid coronavirus lockdown. Celebrity photographer Viral Bhayani along with many others thanked Hrithik for helping the photographers amid the coronavirus pandemic.
Celebrity photographer Viral Bhayani thanking the War star wrote a post that read, "The entire world is right now in crisis, there was already the issue of downturn due to which there were salary cuts, jobs were at stake and media houses were shutting down. Now with this virus it has devastated all of us. I have a huge team on the ground which works tirelessly to capture the celebrities. But now with this crisis my only source income has stopped and it has become extremely difficult to keep my family as well as 15 plus families who were all supported on the income I generated through subscription of my pictures and the paid posts of my Instagram."
Manav Manglani too did the same
Varinder Chawla
This is not the first time that the actor has shown concerns and provided assistance to the people. He has also arranged N95 and FFP3 masks for the BMC workers and caretakers and also facilitated over 1.2 lakh nutritious cooked meals for the needy.
Also Read: COVID-19: Hrithik Roshan Donates Rs 25 Lakh to Cine and TV Artistes' Association