HYBE Label Venturing Into NFTs; ARMY's Wonder If BTS Launching Exclusive Digital Tokens
According to the latest reports, HYBE Label venturing into NFT(Non-fungible Token) space. ARMY's wonder is BTS members- Jin, Jimin, Jungkook, RM, Suga, V and J-Hope will roll out their exclusive NFTs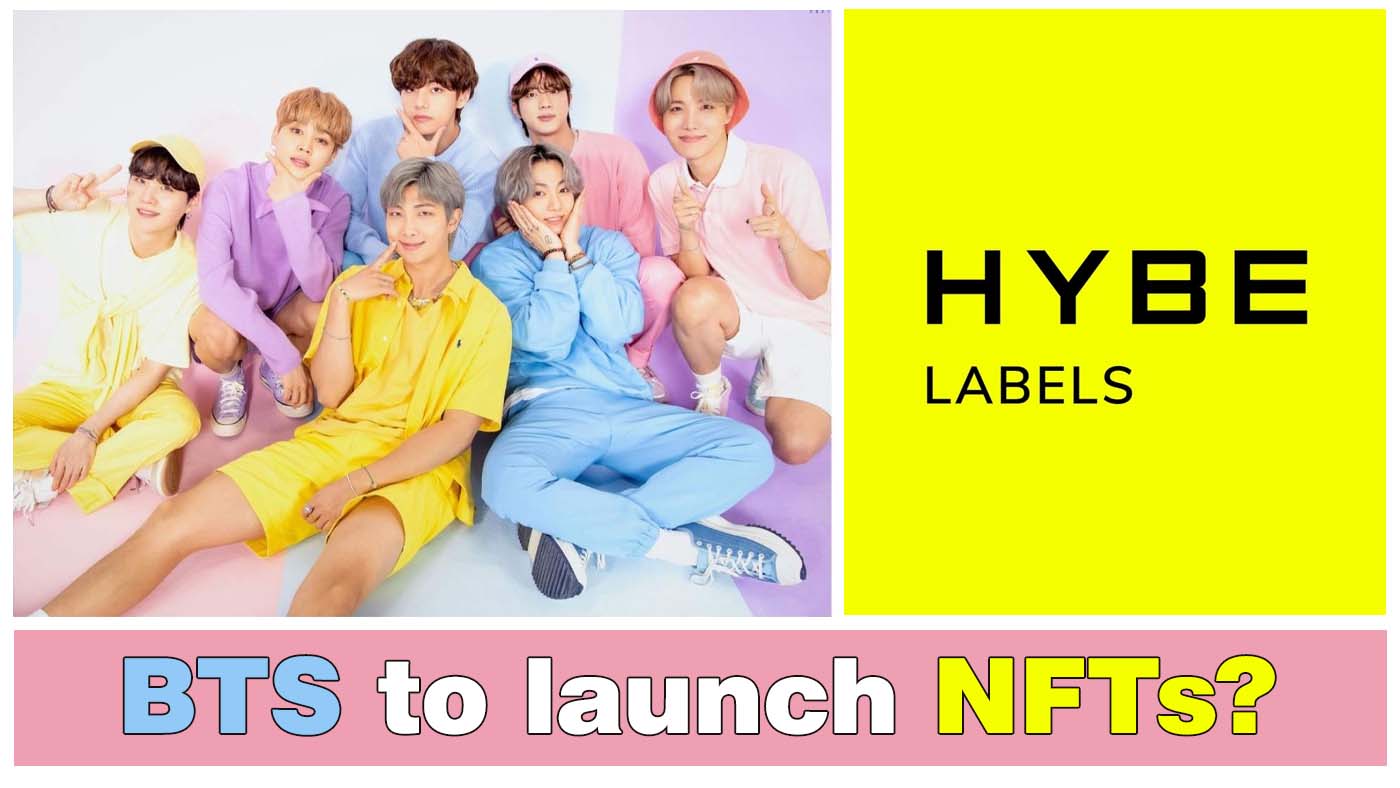 Kpop sensation, BTS is known for ruling the musical charts with their groovy tracks. According to the latest reports, HYBE Label, home for many Kpop artists including Bangtan Boys is now venturing into the NFT space. After Cryptocurrencies, NFTs are now creating a wave. Many sports, Hollywood, Bollywood personalities have already rolled out their exclusive digital tokens to mint money. There are possibilities that BTS members might also roll out their non-fungible tokens soon.
On November 4th, HYBE Label published its Q3 2021 results unleashing the revenues of 341 billion South Korea Won ($288m). The company has showcased a significant increase of 79.5% or 151 billion South Korea Won ($127m) compared to the previous quarters in 2020. According to South Korean portals, Dunamu will acquire 2,302,570 shares in HYBE for 700 billion South Korea won ($590m).
On the other side, Coindesk reports that the shares are being exchanged 'through a third-party allotment capital increase'. And it results in HYBE acquiring a 2.5% stake in Dunamu, while Dunamu takes ownership of a 5.6% stake in HYBE.
Dunamu, a blockchain-based fintech startup that runs cryptocurrency exchange Upbit, for $423.1 million (500 billion won). Dunamu will acquire newly issued Hybe shares i.e. a 5.6% stake for a whopping sum of $592.4 million, according to the regulatory filing.
For the unversed, JYP Entertainment partnered with Dunamu to launch exclusive NFTs of K-pop-artist in July this year, SM Entertainment also announced about its launch to build a cryptocurrency and blockchain platform in 2019. HYBE Label's BTS NFTs might include exclusive BTS content such as images, documents, voice notes, songs, gifs, virtual spaces, etc. Bangtan Boys are yet to officially reveal about the NFTs.
Check out how a few twitterati reacted to HYBE venturing into NFTs.
You know what? F*ck NFTs.. I'm more curious about other thing… WHERE IS THE END OF THE BU STORYLINE?? Don't tell me this new BTS story mean that we for real not gonna get more MVs related to BU? 😭😭😭💔 Ahh my heart…. T.T

— •ᴮᴱᴀɴɪʀᴀᴄ•σт⁷ 🐾 | 📎🔥 (@OT7army93) November 4, 2021
To anyone confused on the TL right now:

There was a new BTS game announced but immediately after Hybe announced they're doing NFTs (and photo card NFTs)

— Zei⁷ 💻⚡🐹 Research mode✍ (@jinnie_paca) November 4, 2021
Armys trying to keep people from taking screen shots of their bts NFTS pic.twitter.com/wvWcBbtqnP

— Haruko Aijiko 六 (@Vinsmoke5HINee) November 5, 2021
As consumers you have the choice in your hands so don't think about it too much. I'm not going to support the nfts tho as for now as I don't have reasons to do so, so yeah.

— ᴮᴱNisa⁷ (@nisaaaaBTS) November 4, 2021
New BTS GAME!! New JAPAN GROUP!! NFTs!! Then WEBTOON/WATTPAD!! Hindi naman masyado gigil ang hybe, ano po.

— Mie-Mie💜 (@JLmiemie) November 4, 2021
For more such updates, stay hooked on to The Live Mirror.
Also Read: BTS' Singer V Receives Super-Expensive Jacket From His Mother. Here's Why