IFFI 2018: Shankar Mahadevan opens up on his documentary 'Decoding Shankar'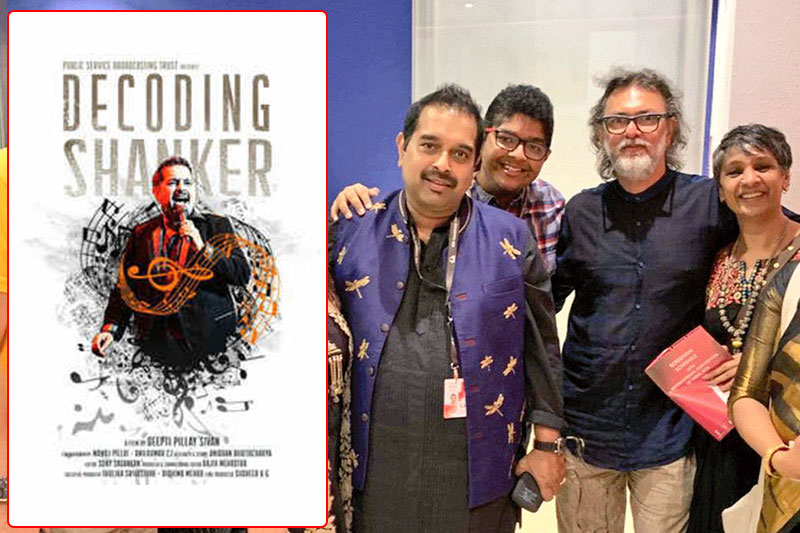 Software engineer Shankar Mahadevan quit his high profile job and went on to follow his passion for music. Shankar started small by singing jingles and soon moved to become one of the forefront playback singers in Bollywood. His documentary 'Decoding Shankar' directed by Deepti Sivan was screened at the Indian Panorama section of IFFI 2018 that is being held in Goa.
Shankar had earlier shared the news on his Twitter handle,
This is an all in one moment for me right here. Thrilled, excited & humbled from the screening of my documentary #DecodingShankar at @IFFIGoa International Film Festival India@DeeptiSivan had the faith in me The film got selected & screened at ten Indian Panorama
Lots of love.. pic.twitter.com/dbavIxkzeH

— Shankar Mahadevan (@Shankar_Live) November 22, 2018
'Decoding Shankar' has been screened at major international film festivals across the globe, and now at the Indian Panorama of IFFI 2018 that is being held in Goa.
Speaking about his documentary being screened, Shankar said, "I am extremely happy that my documentary called 'Decoding Shankar' has got a tremendous response. It got screened at IFFI 2018 in Goa and I am extremely thankful to the director Dipti Siwan and the entire team for doing such extensive research, working so hard and making such a beautiful film."
Director Deepti Sivan says that the biopic doesn't tell its story chronologically. It's told in a different pattern – through his words and his colleagues. It's an inspiration for the younger generation because it's all about following your passion, not just education.
Deepti Sivan has put in two and a half years of effort and she did thorough research to make this 52-minute masterpiece. The documentary has already been screened at Stuttgart International Film Festival at Germany, Jecheon International Music and Film Festival, South Korea, and many film festivals in the US and Canada.
Also Read: Isha Ambani engagement bash: John Legend singing 'All of Me' left audiences spellbound