5 Immunity Boosting Recipes For Healthy Lifestyle
Five Perfectly healthy recipes to boost your immunity to fight Coronavirus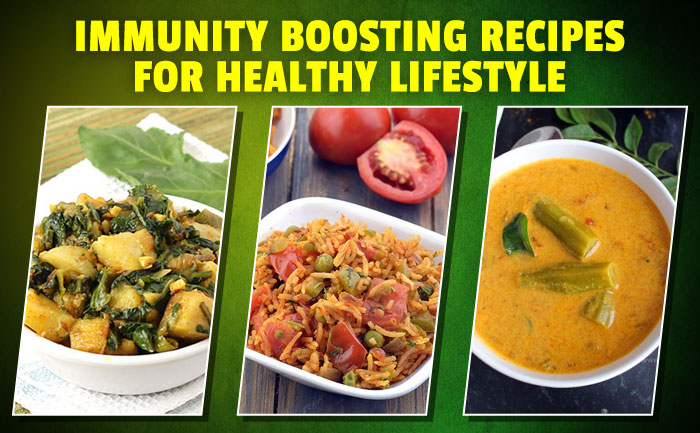 Coronavirus has caused a scare all over the globe ever since it originated from China's Wuhan Province. The Virus has made people realize the importance of a healthy diet to raise the immunity level. As it helps fight the COVID-19 virus. Since coronavirus is an airborne disease taking care of immunity strength is quite important. Therefore practicing the food pattern that increases it is the need of the hour.
The traditional Indian food is designed to increase our immunity. The use of Garlic, Turmeric, Ginger, Whole Spices, and Coriander is of utmost importance as they help combat the virus.
Here are some of the popular Indian recipes that will raise your immunity level:
1. Lemon Coriander Soup: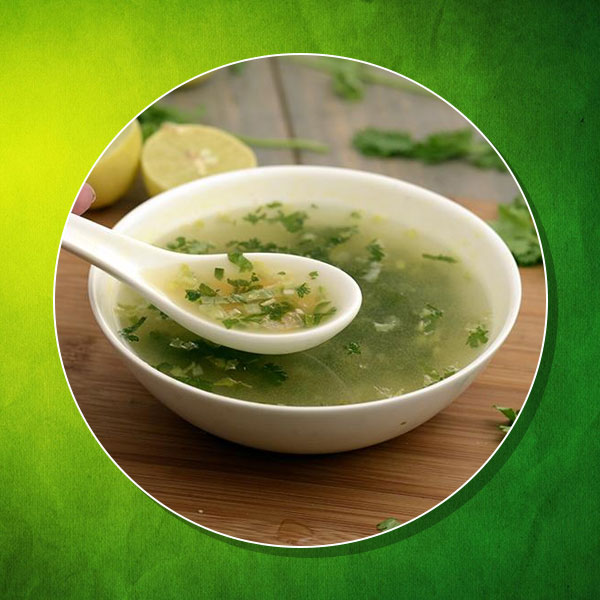 Ingredients:
2 small spring onion whites (scallions)
1 small carrot.
4 to 5 white button mushrooms.
1 green chili,
1 bundle coriander leaves,
1 teaspoon finely chopped ginger
1 teaspoon finely chopped garlic.
1 lemongrass stalk chopped
1 tablespoon sesame oil or any other oil
1 cup chopped carrots, broccoli, potato, baby corn, spinach, peas, cauliflower and mushrooms.
black pepper and salt.
Preparation
In a pan take 1 spoon oil and add chopped ginger, garlic, green chilly and fry on low flame. Do not brown them. Next, add chopped spring onion white part only. Saute for a few minutes. Add the cup of chopped vegetables and saute for three minutes. Add 4 cups of water and boil. Add chopped lemongrass stalk. Salt as per taste and some freshly crushed pepper. Cover the pan and let it simmer till the veggies are done. Last, add 1/3 cup of chopped coriander leaves and 2 tbsp lemon juice. Cover it with chopped spring onion greens and serve hot.
2. Vegetable Salad with Paneer and Nuts: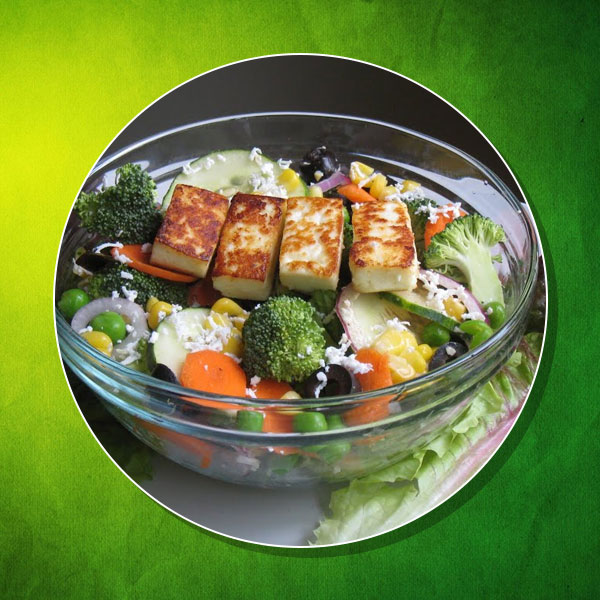 Vegetable Salad Ingredients
2 medium-sized carrots
2 medium-sized cucumber
1 small  radish
1 large tomato
2 to 3 spring onions
1 small bowl of mixed seeds
1bowl of chopped nuts
1 bowl chopped paneer
Salad Dressing
½ or 1 tablespoon extra virgin olive oil
½ or 1 teaspoon lemon juice
3 to 4 fresh basil, chopped
 1 teaspoon celery, finely chopped optional
salt as required
pepper as required
Preparation
Rinse the vegetable peel and chop them in cubes size pieces. Take a big bowl add the chopped vegetable.   Take a small bowl and mix the ingredients for the dressing whisk them well and pour over the chopped veggies and paneer sprinkle some mixed herbs too well till the dressing coats the vegetables. Add the roasted nuts and seeds. Serve Immediately.
3. Aloo Palak Ki Sabji: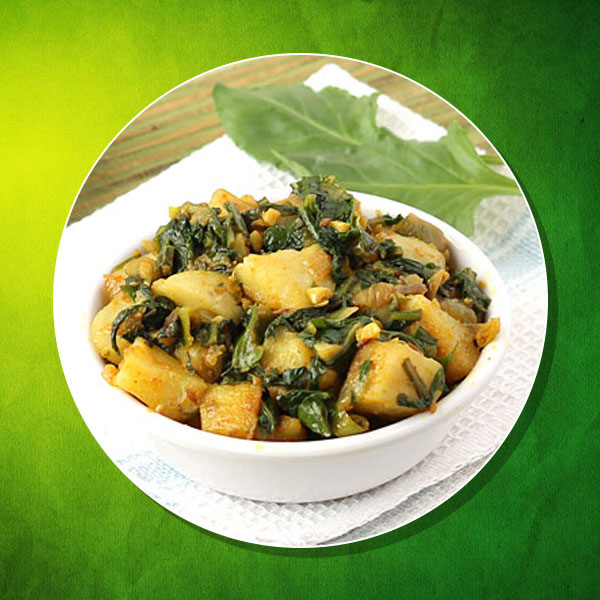 Ingredients
2 tablespoons oil
3 medium potatoes chopped
200 grams spinach finely chopped
1 medium onion chopped
½ teaspoon finely chopped garlic
2 to 3 green chilies – sliced
¼ teaspoon turmeric powder
¼ teaspoon kashmiri red chili powder
½ teaspoon coriander powder
½ teaspoon cumin powder
½ cup water½ cup water
salt as required
¼ teaspoon garam masala powder
3 tablespoons grated coconut
Preparation
Heat 2 tablespoons oil in a pan. Add chopped onions and saute them till translucent. Add the slit green chilies chopped garlic and ginger. add the chopped potatoes.  Add turmeric, chilly, cumin, and coriander powder, mix well.
Add salt as required. Let the potatoes cook on low flame. Add water if needed to soften the potatoes. Finally, add the finely chopped Spinach.  saute till done and last add some freshly grated coconut and garam masala. You can serve this with pooris or phulkas.

 .
4. Tomato Pulao With Mix Veggies: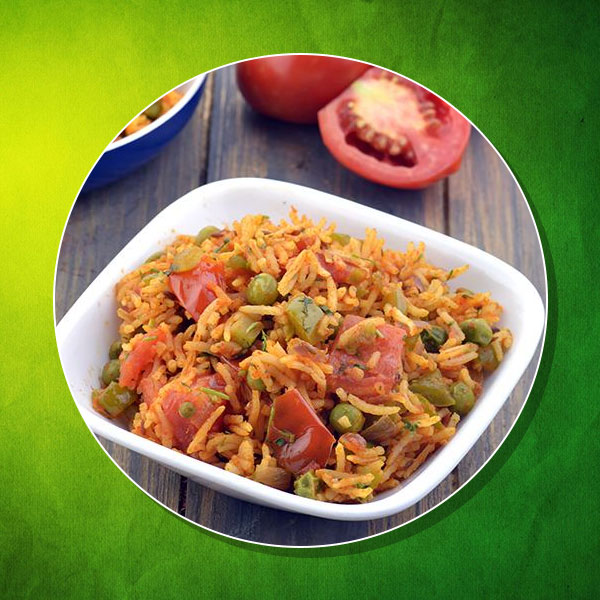 Ingredients
1 cup basmati rice
2 large tomatoes finely chopped
1 medium onion finely chopped
½ inch ginger + 3 to 4 garlic + 1 to 2 green chilies – crushed to a paste
¾ to 1 cup chopped mix vegetables
¼ teaspoon turmeric powder
½ teaspoon red chili powder
¼ teaspoon black pepper powder
2 tablespoon chopped coriander leaves (cilantro leaves)
1 teaspoon chopped mint leaves
2 tablespoon oil
1 to 2 tablespoon chopped coriander leaves for garnish
salt as required
1 inch cinnamon
2 cloves
2 green cardamoms
1 small star anise (chakriphool)
1 tej patta (indian bay leaf)
1 teaspoon cumin seeds
Preparation
Rinse the rice and soak it for 30 minutes. Cook it in a Pot. As the rice is cooking take a separate pan and the oil. take the whole spices add it to the oil. Next, add the finely chopped onions, saute till light brown. Add the ginger-garlic and chilly paste.  Also the coriander and mint leaves. Add chopped tomatoes and mix chopped vegetables. Saute for 2 minutes. Pour 1. 75 cup water. Salt as taste. Pressure cook for one or two whistles. Serve Pulao with Raita.
5. Goan Drumstick Coconut Curry: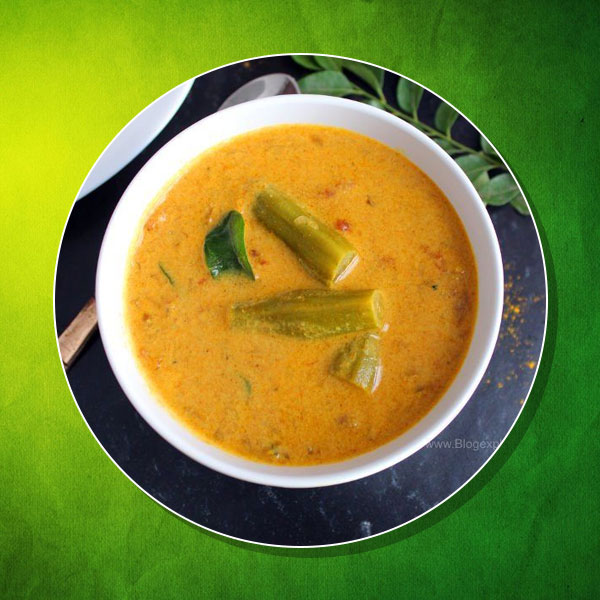 Ingredients
3 to 4 drumsticks chopped
2 tablespoon chopped onion
2 tablespoon oil
1 cup water
salt as required
1 to 2 tablespoon chopped coriander leaves for garnish
Paste
½ cup grated coconut
2 to 3 small to medium-sized garlic
4 to 5 black peppercorns
½ teaspoon cumin
½ tablespoon coriander seeds
¼ teaspoon turmeric powder
2 to 3 dry red chilies
½ teaspoon tightly packed tamarind
½ tablespoon chopped onion
⅔ to ¾ cup water for grinding
Preparation
 Take all the ingredients for the ground masala paste grind to a smooth paste. Take oil in a pan add chopped onions and saute till translucent. Add the ground masala paste and cook on low flame. Add drumsticks and some water. Cook till done. Salt as per taste. Serve hot with steamed rice.
Courtesy Dassana Recipes.
Also Read: Here's a list of superfoods to keep you healthy in winter