Imran Khan ready to talk "Terror" with PM Modi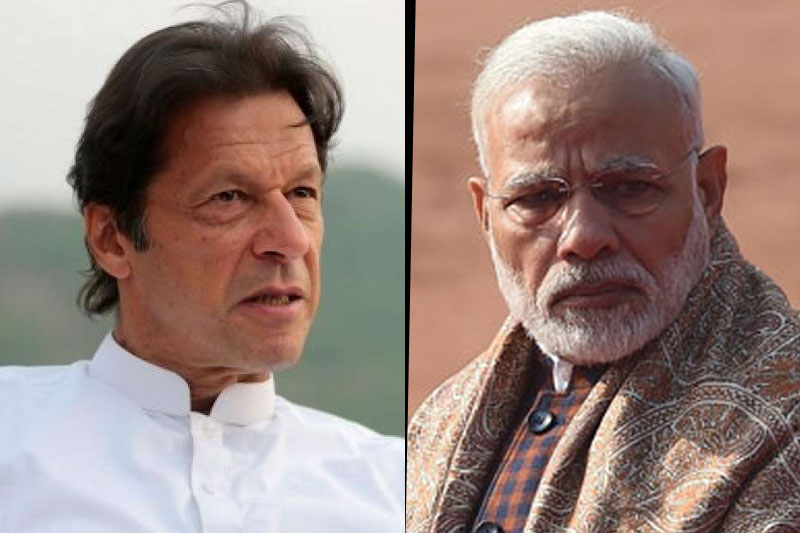 Just within a month of taking the top position of the country, Pakistan's new Prime Minister Imran Khan has made a sporting move by inviting the Indian counterpart Narendra Modi to resume a dialogue that has been suspended since 2015. Adding a cherry on the top, Khan even agreed to discuss terrorism with India.
In his first letter to PM Modi, Khan had also suggested that a meeting between the foreign ministers of the two countries should be done soon. The Pakistani premier, endorsing his own speech, stated that his government believes in constructive engagement and was of the opinion that this is the only way to bring peace in the region.
Considered one of world's best cricketers, Khan is a man of few words and speaks through his actions. Though his closeness with the Pakistani Army is well known, but his intentions to improve relations with Indian cannot be sidelined. In the letter too, the issues referred are of vital importance.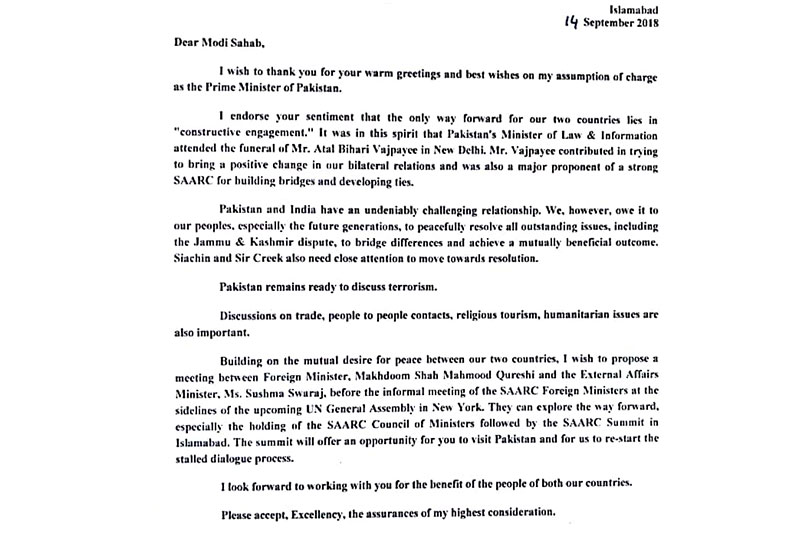 With the United Nation General Assembly meeting scheduled next week, there is a high probability that the foreign ministers of both the nations will face each other in a friendly gesture this time. For the record, Khan had invited Navjot Singh Sidhu, an Indian politician for his swearing-in ceremony and that was a mark that he wanted relations between two nations to improve.
As the Indian government had already stated earlier that talks with Pakistan won't resume until 'terror activities' stop, this sporting move will certainly help in chasing a long inning. However, it remains a suspense whether PM Modi will score this opportunity or get bowled. Let's wait.
ALSO READ: PM Modi tells Imran Khan: India wants constructive engagement with Pakistan