Imran Khan oath ceremony: PM Modi may be invited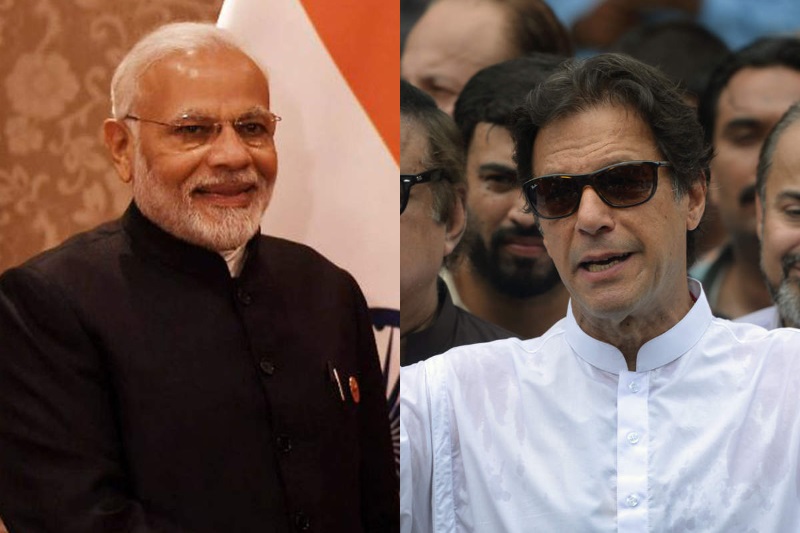 Prime Minister Narendra Modi might go to neighbouring country Pakistan after a new government is been established there.
According to party officials, Imran Khan's Pakistan Tehreek-i-Insaf is considering inviting PM Modi to his oath-taking ceremony as the Pakistani premier next month. So far, PTI has said that they will be inviting the leaders of the SAARC countries, but they are considering about inviting Modi.
The PTI, led by 65-year-old Imran Khan, has emerged as the largest party in the National Assembly elections in Pakistan. The PTI is still short of numbers to form the government in Pakistan on its own.
Imran Khan said, "He would take oath as the prime minister on August 11."
A leader from Tehreek-i-Insaf was quoted saying to PTI, "The core committee of Tehreek-i-Insaf is considering inviting the South Asian Association for Regional Cooperation (SAARC) heads including Mr Modi and a decision on this is expected shortly."
Also Read:  PM Modi calls up Imran Khan, discusses diplomatic ties and peace
"A decision about it will be taken by the party in consultation with the foreign ministry in coming days," PTI spokesperson Fawad Chaudhry said.
In a telephonic conversation, PM Modi congratulated Khan on his party's victory in the general elections on Monday and hoped that "Pakistan and India will work to open a new chapter in bilateral ties".
Khan in returned thanked PM Modi for his wishes and emphasised that disputes should be resolved through dialogue.
Khan also added that wars and bloodshed instead of resolving disputes lead to tragedies. "Better relations between Pakistan and India would be, good for all of us," Khan said in his speech.