India-China Standoff In Ladakh Ends After Talks: Army Sources
Indian, Chinese troops face-off in Ladakh; tensions ease after talks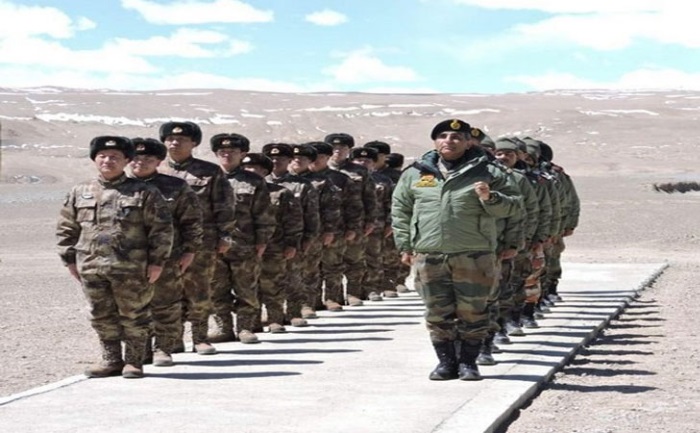 Indian Army soldiers were engaged in a confrontation with the People's Liberation Army soldiers of China near Ladakh. The Face-off between the two occurred near Pangong Lake. The reason behind it was when the Indian army soldiers were confronted by PLA troops as they were patrolling the Northern bank of the lake. Tensions eased through delegation-level talks.
As per the ANI report, A scuffle broke out between Indian Army Soldiers and Chinese soldiers in the early hours of Wednesday. The soldiers were patrolling the northern banks of Pangong lake when they were confronted by the Chinese who objected to their presence there. Two-thirds of the lake in the high-altitude region that extends from Tibet to Ladakh is controlled by China.
The confrontation lasted all day and went on to the evening. Both sides were not ready to relent. Soldiers on both sides were replenished by reinforcements during the day. Finally, the matter was resolved through delegation talks.
As reported by a source to TOI, "The matter has been de-escalated and disengaged fully after delegation-level talks yesterday. This occurs due to differing perceptions of LAC (Line of Actual Control). There are established mechanisms to resolve such occurrences."
This is not the first time that a standoff has been reported between Indian and Chinese soldiers around Ladakh's Pangong lake. It had happened in August 2017 too when Chinese troops tried to enter Indian terrain but were stopped by the Indian Army. Then too the dispute was resolved through talks at Brigadier level.
Also Read: Indian Army foils Pak commando operation; guns down 5 in Keran Sector