India, China face-off along Sikkim border, several soldiers injured
India, China Troops Clash In Sikkim, Pull Back After Dialogue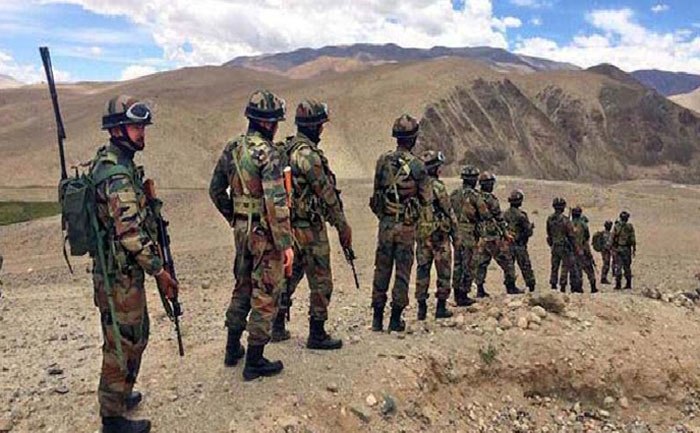 Indian and Chinese soldiers were involved in a tense face-off along the India-China boundary in north Sikkim on Saturday. At least 15 to 20 Indian soldiers were involved in hand-to-hand fighting at a high altitude picket in North Sikkim. The aggressive confrontation between the troops from the two sides happened near the Naku La sector.
Around 150 soldiers on both sides were involved in an aggressive confrontation. The tussle left four Indian soldiers and seven Chinese soldiers injured. The confrontation took place when both Indian and Chinese troops were on regular patrolling.
Confirming the incident, the Army said in a statement, "Aggressive behavior and minor injuries on both sides took place. It was disengaged after dialogue and interaction at the local level. Temporary and short duration faceoffs between the border guarding troops do occur as boundaries are not resolved. The incident of a face-off as referred to in the article did take place. Troops resolve such issues mutually as per established protocols."
This is not the first time Indian and Chinese soldiers have exchanged blows along the border. In August 2017, Indian and Chinese soldiers threw stones at each other and also exchanged blows near Pangong Lake in Ladakh, close to the de facto border between the two countries. The 73-day stand-off with China also took place that year over the Doklam plateau, an area claimed by China and India's ally Bhutan. The impasse ended on August 28.
India and China have agreed to maintain peace at the border as it is essential for growth in bilateral ties.
Also Read: First COVID-19 vaccine trial on monkeys successfully conducted by China