India seems more focused on getting me there than recovering money: Vijay Mallya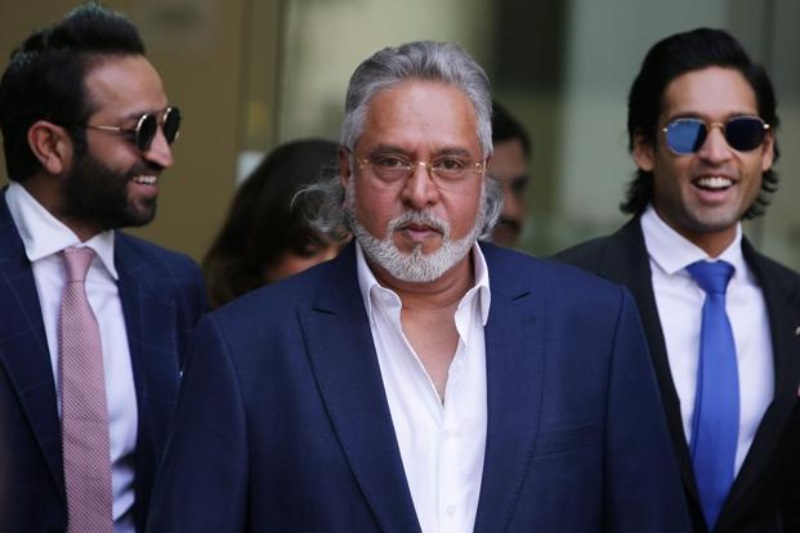 Vijay Mallya, a fugitive business tycoon, whom UK court has decided to extradite to India to face probe, while talking to NDTV, said that India seems to be more interested in getting him rather than recovering public money.
Responding to question, does it surprise you that India has not started recovering the money yet? Mallya said, "Obviously India is more focused on my presence in India than recovering public money."
It is to be noted that Mallya is reported to have debt over Rs 9,000 crore. In an exclusive interview to NDTV over email, Vijay Mallya was asked whether he will appeal in the court or does he have the money to do that and his repayment of public money.
Mallya stated that my legal team remains the same. Obviously, appeal options are being considered.
When asked, should your off-court settlement offer have come earlier and in a more sincere way?
Mallya stated, "I have been making settlement offers since early 2016 even before the Supreme Court. The banks were instructed to reject every offer I made as the CBI and ED would not be able to accuse me. Today the ED and banks are fighting over my assets and therefore I submitted my settlement offer before the Karnataka High Court so the court could sell my assets and pay employees banks and other creditors."
Notably, the Fugitive Economic Offenders Act got the President's nod in August this year. The act allows special courts to declare persons involved in economic offences worth Rs 100 crores or more a Fugitive Economic Offender, and confiscate their properties, including benami properties. It intends to prevent such persons from evading the legal process.
Also read: UK Court orders extradition of Vijay Mallya to India, Twitterati lauds PM Modi