India explores investment opportunities in Saudi Arabia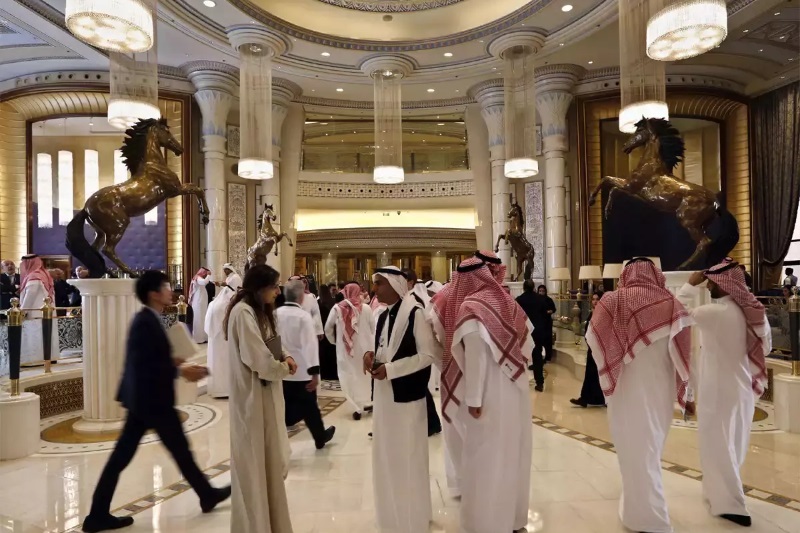 India is exploring investment opportunities in the USD 500 billion Futuristic mega-city projects being developed in Saudi Arabia.
In a statement, the Commerce and Industry Ministry said, "The infrastructure projects are part of the Kingdom's initiative to expand their economy through major structural changes by developing mega projects like NEOM, new roads and railroads, airports and seaports, development of Qiddiya entertainment city and Red Sea Tourism Project."
As per the statement, Vision 2030 is expected to open up new opportunities for Indian companies and professionals in various sectors like railways, hospitality, tourism, airport, housing, IT and entertainment.
It is to be noted that a delegation of representatives of top infrastructure, housing and allied sectors and entertainment industry led by Ministry of External Affairs and Trade Promotion Council of India is all set to visit Riyadh on November 27. The projects coming up in Saudi Arabia are part of its 'Vision 2030' as it seeks to shift from an oil-based economy to an industrial manufacturing-based productive economy.
Importantly, Indian investments in Saudi Arabia are worth $1.5 billion while Saudi Arabia has invested $16 million in India. Saudi Arabia is the fourth largest trading partner of India with bilateral trade exceeding $25 billion in 2016-17. As India's largest supplier of crude oil, Saudi Arabia accounts for about 20% of India's total annual imports.
Saudi Arabian General Investment Authority has recently issued more than 400 licenses to Indian firms. Moreover, there is scope for Indian companies to partner in the high-speed 450-km railway line linking Mecca and Medina and construction of an airport in Jeddah.
The 3.2 million strong Indian community is the largest expatriate group in Saudi Arabia and sends $10 billion of annual remittances back to India.
Also Read: Two Indian nationals detained in Saudi Arabia for taking pictures with national flag