India the best Asian team: Pakistan hockey coach Roelant Oltmans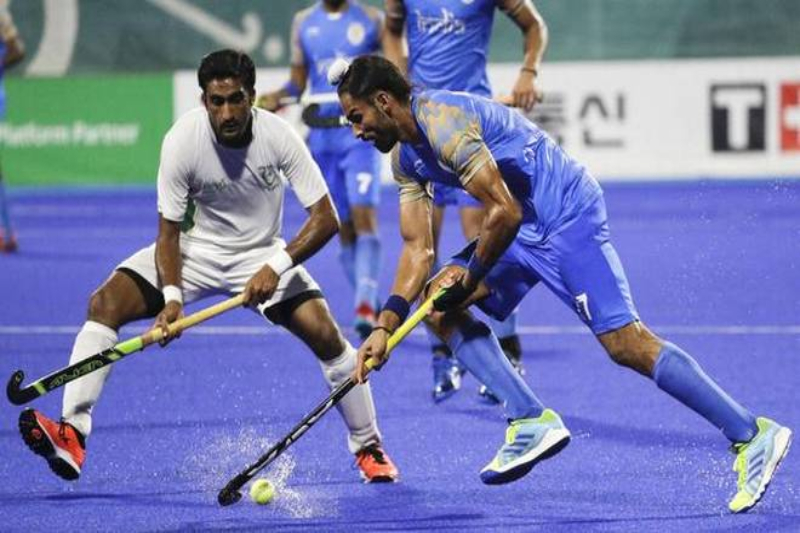 Pakistan hockey team head coach Roelant Oltmans said that India were the best Asian side at the Games this year and it would be nothing less than a disappointment for them that they settled for a bronze medal.
"They are by far the best team in Asia. It was surprising that they lost to Malaysia (in the semis). They should be disappointed," said Oltmans, as quoted by PTI on Saturday after his side went down to the defending champions 2-1 in the bronze medal match.
The Dutchman, who was removed as the coach of the Indian team last year and roped in by Pakistan this year in March, said that Asian teams have a problem-conceding late goals.
They should not have lost to Malaysia but the problem of conceding late goals is common with all Asian teams," Oltmans said when asked why Malayasia continues to be the thorn in India's path.
"It is disappointing to lose to India today. I think we were better in the third and fourth quarter. But is still early days (for the development of the team). We are trying to build a proper structure and put Pakistan hockey back on track," he added further.
Oltmans' feeling of surprise at India's heartbreaking loss to Malaysia was echoed by former Pakistan hockey player Rehan Butt.
He said, "It is a big surprise. You guys should figure out soon why Malaysia is troubling you so much. You have to analyse. India is the best team in Asia but today's match was very competitive. I think the best match of the tournament. But we are sad as we had targeted at least a third-place finish."
Show of character
India hockey head coach Harendra Singh nonetheless was happy with the performance of his team and said that his boys showed a lot of character to bounce back to winning ways after a heartbreaking loss to Malaysia in the semi-finals.
Goals from Akashdeep and Harmanpreet Singh helped India defeat Pakistan 2-1 in the bronze medal match on Saturday.
The coach further said that although they would be disappointed having missed out on the gold but they would be satisfied as they aren't returning home empty-handed. "This is not the medal we wanted but we are not returning empty-handed at-least. The boys deserve applause for regrouping and showing character after the semifinal setback," he added.