India's secular character must be protected, says Farooq Abdullah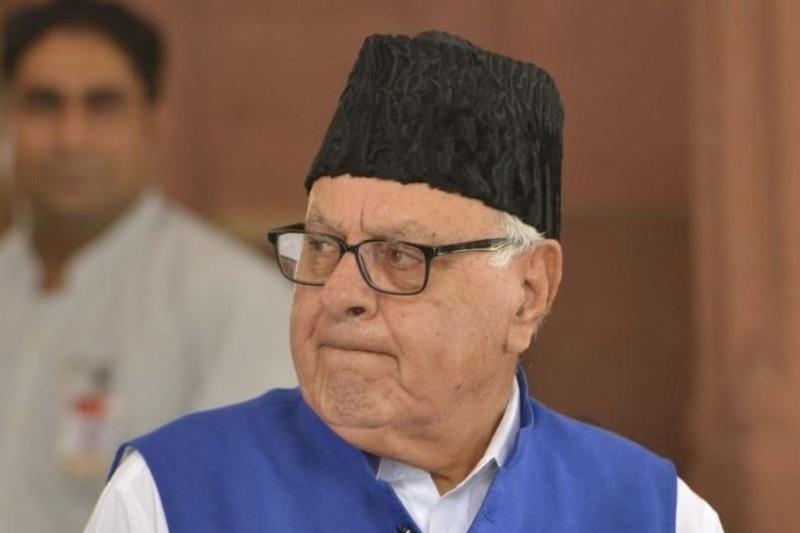 Former Jammu and Kashmir chief minister and National Conference president Farooq Abdullah on Thursday asserted that India's secular character must be protected.
"We are a secular nation. Our forefathers made it a secular nation, and we must protect the secular character of this nation. It's a question of unity in diversity. It is a diversity that we must strengthen," he told reporters.
Notably, Farooq Abdullah was reacting to the judgement delivered by Justice SR Sen on Monday while disposing of a petition relating to the refusal of Domicile Certificate to an army recruit.
The judge has observed that he has faith in Modi that he will protect India from becoming another Islamic country. He also urged Modi to enact laws to allow non-Muslims living in Pakistan, Bangladesh and Afghanistan to come to India and take Indian citizenship.
Earlier, while commenting on the judgement of Meghalaya High Court that India should have been a Hindu nation, AIMIM chief Asaduddin Owaisi said it was 'unacceptable'. Owaisi also launched a scathing attack on the judge of Meghalaya High Court saying that he, who took oath on Indian Constitution can't give such a wrong judgment.
Also Read: Meghalaya High Court judgment unacceptable, says Asaduddin Owaisi