India to tour New Zealand in January 2019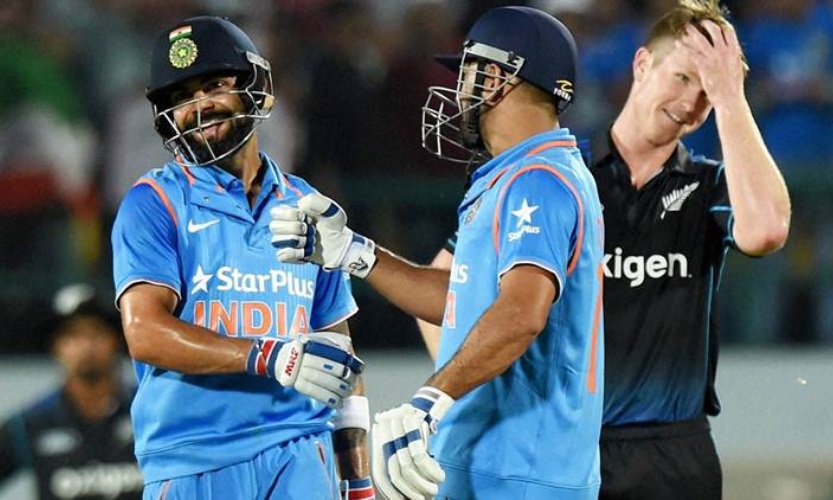 India will tour New Zealand in the beginning of 2019 for five One Day Internationals and three T20 matches. The first match will be played at Napier on January 23.
The opener will be followed by back to back matches in Mount Maunganui on January 26 and January 28, respectively. The series will then move onto Hamilton for the penultimate encounter and the last match of the ODI series will be played in Wellington on February 3.
The 50 over format will soon be followed by the shortest version of the game. The three-match T20 series will start on February 6 in the same venue where the final of five match ODI series will be played, followed by matches in Auckland on February 8 and the final tour match will contested in Hamilton on February 10.
Also read: Jos Buttler: India an outstanding Test match team
"NZC would've liked to have scheduled more India matches at Eden Park in Auckland but was unable to do so because of restrictions at the venue," Anthony Crummy, NZC's chief operating officer said.
All five ODI's will be played at 830 hrs (IST). Whereas the first and third T20Is will begin at 8pm local time, the second T20 at Auckland will start an hour earlier due to restrictions on the number of events that can be held at night at Eden Park.
Schedule of India's tour of New Zealand
1st ODI: January 23, Napier
2nd ODI: January 26, Mount Maunganui
3rd ODI: January 28, Mount Maunganui
4th ODI: January 31, Hamilton
5th ODI: February 3, Wellington
1st T20: February 6, Wellington
2nd T20: February 8, Auckland
3rd T20: February 10, Hamilton