BTS: Indian Fan Performs Permission to Dance With Twist. Check V's Reaction
BTS: Indian Fan Performs Permission to Dance With Twist, V's Reaction Is Unmissable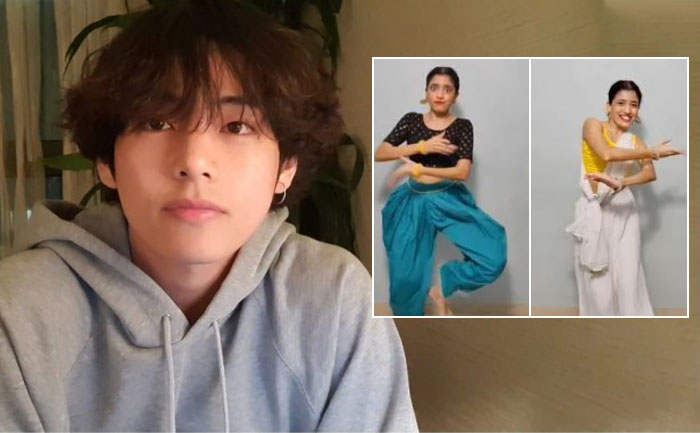 BTS members RM, Jin, Suga, J-Hope, Jimin, V and Jungkook were recently interviewed by Coldplay's Chris Martin. It was as a part of YouTube's RELEASED series. The popular K-pop group had earlier started their Permission to Dance challenge. They had urged their fans and followers to participate in it. In the interview, Chris asked them questions about the challenge. He also showed a few fan videos too. One of which was from India.
An Indian fan Tanvi Karekar, gave the challenge her own desi twist in the RELEASED episode. She performed a classical dance on the popular BTS song.
Check out her performance here:
Tanvi Karekar also recorded a video on why she loves BTS. She mentioned that they make the effort to shed light on important topics like mental health and also that the BTS does not only influence, it also inspires their ARMY through their work.
RM, Jin, Suga, J-Hope, Jimin and Jungkook were happy to see her performance. But V nodded and even gave her a thumbs up.
After the interview, BTS released a new video of Permission to Dance featuring handpicked videos of fans performing to the song.
Speaking about the challenge, Jimin told Chris, "Actually, the purpose of this challenge was to give a positive message to people, but we also felt thankful, comforted, and received positive energy while watching people doing the challenge."
Permission to Dance was released in July, on the occasion of ARMY Day. The music video, was praised for incorporating sign language in its hook step.
Also Read: BTS's conversation with Coldplay's frontman Chris Martin is Unmissable-watch