Inside PHOTOS From Kendall Jenner 26th Intimate Birthday Bash
Kendall Jenner celebrated her 26th birthday on Wednesday evening during an intimate outdoor party.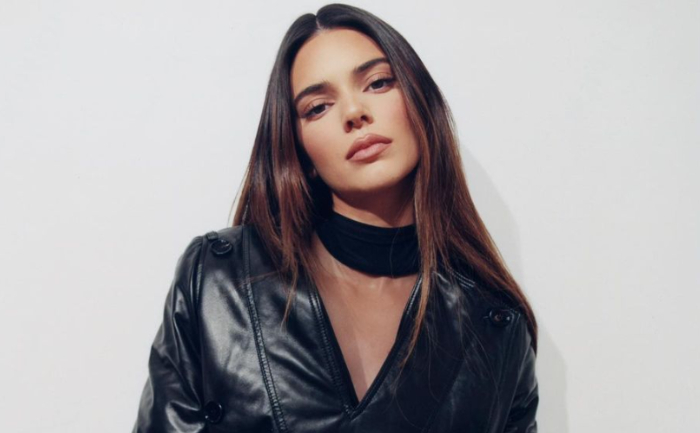 Kendall Jenner, daughter of Kris Jenner and Caitlyn Jenner, who rose to fame in the reality television show 'Keeping Up with the Kardashians' celebrates her 26th birthday today. On Wednesday evening, the model celebrated her special day at an intimate outdoor party.
The birthday was attended by her best friend Hailey Bieber and her sister Kourtney Kardashian. The video of the intimate party was shared by Hailey on her Instagram stories, in which she was seen blowing candles on her birthday cake. 'Birthday lady @kendalljenner. We love you,' Hailey captioned the clip.
Not just that, Kourtney Kardashian also shared some glimpses from Jenner's dinner party. She posted a short video and photo of the dining table which featured a closeup of part of her meal, her fiancé Travis Barker had also joined her at the party.
Check it out:
Meanwhile, Kendall's boyfriend Devin Booker shared a glimpse of their private relationship on his Instagram, captioning a photo of the reality star, "Most beautiful woman."
On Sunday night, Jenner also celebrated both Halloween and her 26th birthday at Harriet's Rooftop in West Hollywood. She rocked her beehive hairdo and a printed body-hugging dress as she dressed up as a Martian girl from Mars Attack. She also shared her look on Instagram with the caption "nice planet, we'll take it."
Along with Kendall, Justin Bieber, his wife Hailey, Kim Kardashian, Doja Cat, Justine Skye, French Montana, and The Weeknd attended the model's Halloween party.
Stay tuned to The Live Mirror for more updates.
ALSO READ: Kendall Jenner Wishes BF Devin Booker On Birthday, See Romantic PICS