Interesting facts of former Prime Minister Atal Bihari Vajpayee: Read here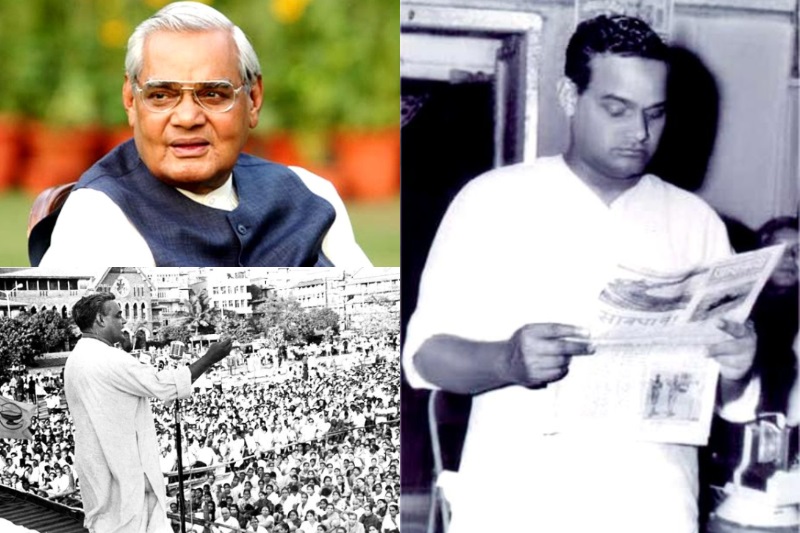 Today is the 94th birth anniversary of late Prime Minister Atal Bihari Vajpayee. Firm in his political convictions and a man of the masses- Atal Bihari Vajpayee is still considered the most beloved politician in India.
He was widely respected as a statesman both within the country and abroad. His charismatic personality has a lot more other things worth knowing. Vajpayee had served as the Prime Minister between 1998 and 2004. The former Prime Minister passed away on August 16 at AIIMS after a prolonged illness. He was cremated on August 17 with full state honours.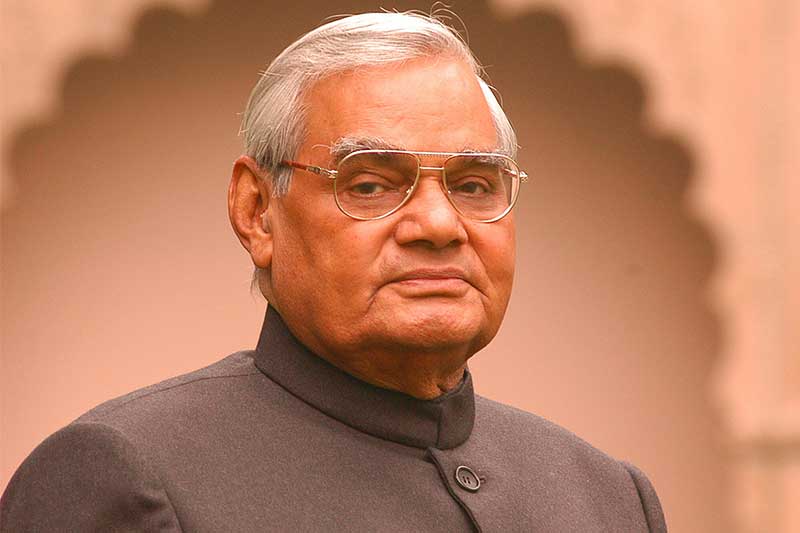 Here are some interesting facts about this erudite politician:
Atal Bihari Vajpayee's ancestral village is in Bateshwar, Agra. His grandfather, Pandit Shyam Lal Vajpayee, had migrated to Morena in Madhya Pradesh from Bateshwar.
He was a bright student and had been awarded a first class Post Graduate Degree in Political Science. His first activism started with Arya Kumar Sabha in Gwalior.
Before joining Rashtriya Swayam Sewak Sangh (RSS), Atal was inclined towards communism and after being influenced by Babasaheb Apte, he joined RSS in 1939 and in 1947, he became a Pracharak of RSS.
In 1942, Atal Bihari Vajpayee was arrested, along with elder brother Prem, for 23 days for participating in Quit India Movement against the British Government in India.
He and his father went to the same Law College (DAV College in Kanpur) together for their Law studies and they even shared the same room in the hostel.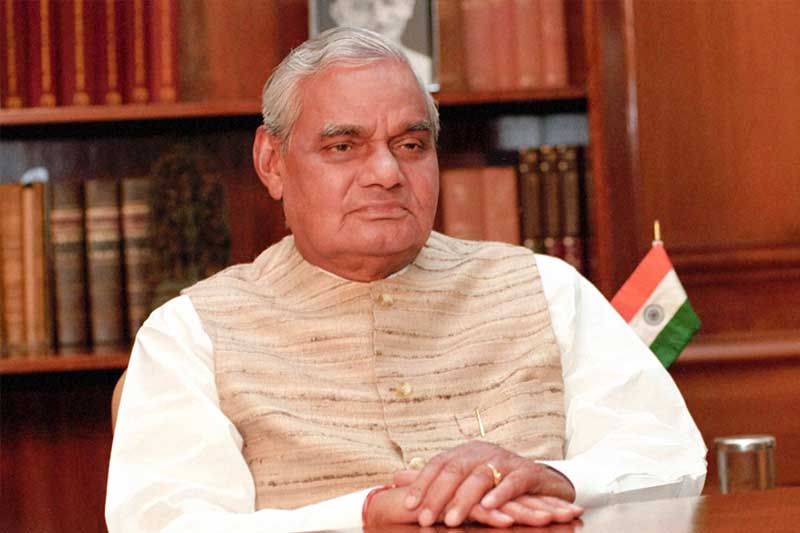 Atal Bihari Vajpayee was greatly fascinated with journalism and was always eager to become a journalist. His dream to become a journalist came true when he was sent to Uttar Pradesh to work for Deendayal Upadhyaya's newspapers- Rashtradharma (a Hindi monthly), Panchjanya (a Hindi weekly) and the dailies Veer Arjun & Swadesh.
He was an ardent follower of Shyama Prasad Mukherjee (founder of the Bhartiya Jana Sangh) and went on a fast-unto-death along with him in 1953 to protest against the law of carrying a permit to visit Kashmir. He was shattered when Mukherjee died during the protest.
In the 2nd General Elections of 1957, he contested for the first time from two constituencies- Mathura and Balrampur in Uttar Pradesh. He lost the Mathura seat to Raja Mahendra Pratap but won the Balrampur seat.
He was known all over the world for his oration skills and when he delivered his maiden speech in the Indian Parliament, Jawaharlal Nehru (the then Prime Minister of India) predicted that someday he would become the Prime Minister of India.
In 1977, Atal Bihari Vajpayee was appointed the External Affairs Minister in the Morarji Desai Government and when he entered the office of Ministry of External Affairs in the South Block, he found the portrait of Jawaharlal Nehru was missing and then he said to the staff- I want it back.
He also uplifted Hindi to the international platform by speaking in Hindi at the United Nations and became the first person to speak in Hindi at the UN.
Atal Bihari Vajpayee became the Prime Minister of India for three times- first time on 16 May 1996 for 13 days only, the second time on 19 March 1998 for 13 months, and third time on 13 October 1999 for a full 5-year term.
On 13 May 1998, he led the successful nuclear test named- Operation Shakti at Pokhran in Rajasthan and put India in the league of the world's elite nuclear club.
In order to build a strong relationship with Pakistan, Atal Bihari Vajpayee took a bus journey named- Sada-e-Sarhad to Lahore on 19 February 1999.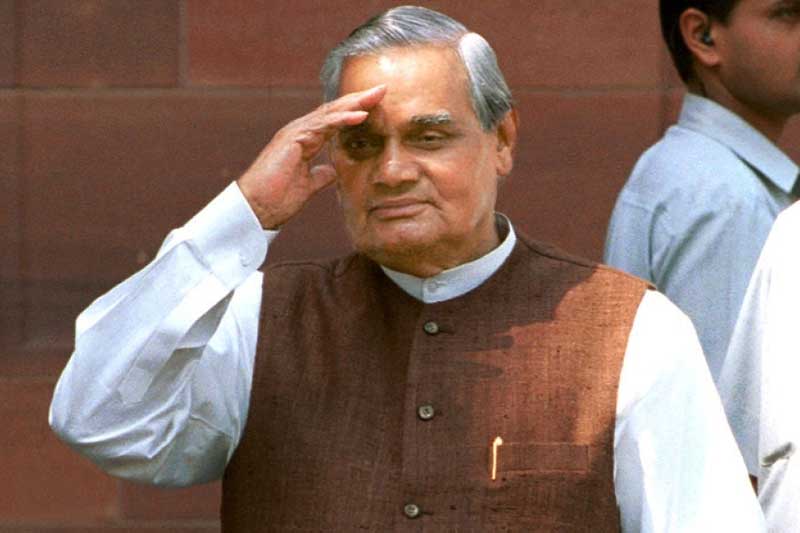 Vajpayee's health started deteriorating in late 2000, He underwent a knee replacement surgery in 2001 and suffered a stroke in 2009, which impaired his speech.
Besides being the most revered and beloved politician in India, Vajpayee is the only Parliamentarian to be elected from 4 different Indian States- Uttar Pradesh, Delhi, Madhya Pradesh, and Gujarat.
Vajpayee is considered one of the finest Hindi-poets in India and in an interview, he revealed that he had no interest in politics and would always like to be a poet.
Although Vajpayee was a Brahmin by birth, he loved non-veg cuisines very much. His favorite non-veg dish was Prawn and favorite restaurant was Karim in Old Delhi. He also remained an MP (Member of Parliament) for 47 years (11 times from Lok Sabha and 2 times from Rajya Sabha).
On 25 December 2014, the Government of India announced to honour Vajpayee with India's highest Civilian Award- Bharat Ratna and in a special gesture, President of India conferred him the award at his residence on 27 March 2015.
On 16 August 2018, this Gentle Giant faded into the infinity. He was cremated on 17 August 2018 with full state honours in central's Rashtriya Smriti Sthal on the banks of the Yamuna, the designated spot for the last rites of India's Presidents, Vice-Presidents, and Prime Ministers.
Also Read: Nation pays tribute to late Atal Bihari Vajpayee on his 95 birth anniversary