From Pink tea to Tandoori chai: Here are few quirky variations of the desi chai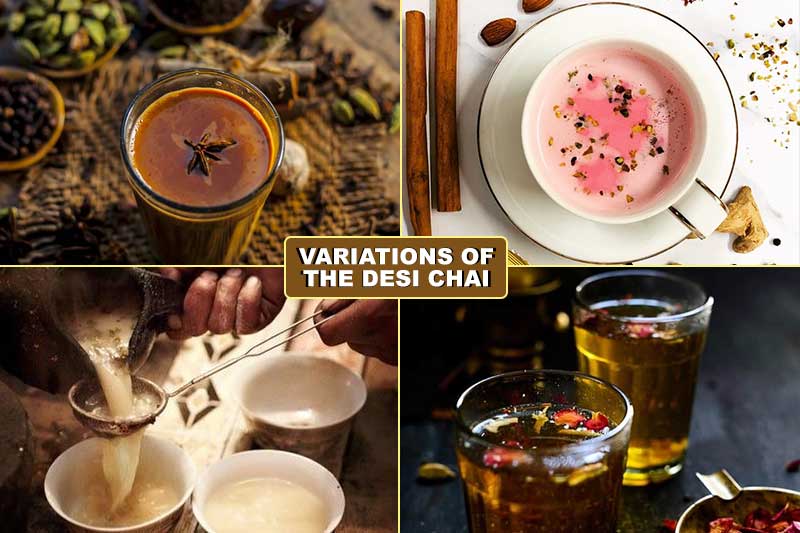 International Tea Day, which is celebrated on December 15 across the world. In India, a hot cup of tea is the thing that unites citizens more than cricket and an all-consuming obsession with Bollywood. Whether on a sultry summer day or a toasty evening, there is always time for a piping hot cup of tea. Even, love blossoms and hate melts over a cup of 'çhai' in India.
Tea is consumed differently in different parts of the country. People, especially in Delhi and in its perphernalia, prefer their tea with a fistful of sugar, packed with a punch of masalas – like ginger and pepper, often rounded out with a dash of cardamom. But, further up, i.e. in Kashmir, Kahwa and Noon Chai (salty pink tea) are preferred.
International Tea Day: Here are a few quirky teas from India
Tandoori Chai
Since the time tandoor has been introduced as a medium of cooking, it has given birth to a hoard of delicacies – right from tandoori chicken to tandoori momos. Taking a cue from these creative recipes, a young BSc graduate Amol Dilip Rajdeo from Pune had a stroke of genius – to use the tandoor to make tea.
What makes this tea really unique is its quirky style of preparation, apparently, an empty kulhad or clay pot is pre-heated in a tandoor and then half cooked tea is poured in it. The heat from the hot cup helps in brewing the tea further and lends an earthy flavour to it.
Noon Chai
It is observed that in winters Kashmiris often come down to the urbanscapes of Delhi to escape the harsh cold of the valley. It is in this season one can see small stalls lined up around Old Delhi that whip up a bright pink tea. Also known as Noon Chai, this pink coloured tea is a salty one. It is brewed in exotic samovars for hours.

Kashmiri Kahwa
Other than Noon Chai, the Kashmiris are famous for plating out rich delicacies like rista and gushtaba, also offer another interesting version of tea – Kahwa. This Kashmiri take on green tea is flavoured with cinnamon, cardamom, almonds, saffron and rose petals and is known to keep the cold at bay during winters.
Butter Tea
An eastern spin to the tea – gave birth to the famous Tibetan butter tea. This tea uses a generous dollop of butter in its brew. It is boiled with special leaves from Tibet, milk and salt and then topped with butter, this concoction makes for a perfect winter beverage.
View this post on Instagram
With winter setting in, in the country, tea brings the perfect dose of warmth in a cup. On this International Tea Day, today, take a tour across these tea-spots and enjoy your favourite brew.
Also read: Here's a list of superfoods to keep you healthy in winter