IPL 2021: Delhi Capitals Axar Patel Tests Positive For Covid-19
IPL 2021: Delhi Capitals confirm Axar Patel has tested positive for Covid-19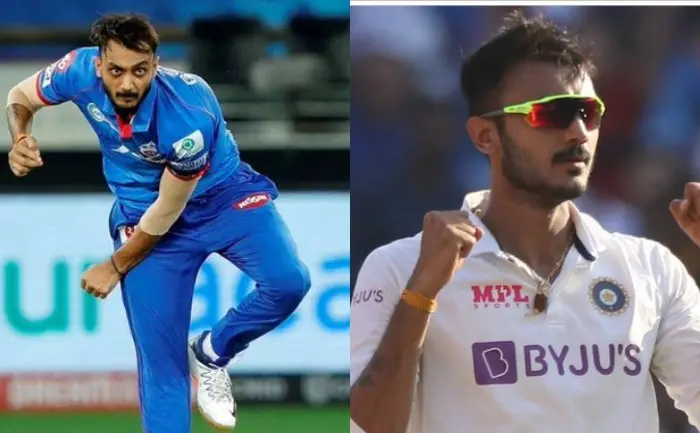 Delhi Capitals star player Axar Patel has tested COVID-19 positive. The news was confirmed by the Delhi Capitals franchise. Patel is the second IPL player to have returned a positive report after Nitish Rana. The left-handed Kolkata Knight Riders batsman had initially tested positive for COVID-19 but later returned a negative report. This is ahead of the new Indian Premier League (IPL 2021) season that is all set to commence from April 9 in Mumbai.
The franchise made an official announcement through a statement that read: "Delhi Capitals all-rounder Axar Patel has tested positive for COVID-19. He had checked into the team hotel in Mumbai on March 28, 2021, with a negative report. His report from the second COVID test came positive. He is currently in isolation at a designated medical care facility. The Delhi Capitals medical team is in constant touch with Axar and ensuring his safety and well-being. We wish him a speedy recovery."
Today eight Wankhede groundstaff members also tested positive for the virus. Wankhede is set to host 10 IPL games this season from April 10-25. The first match is slated for April 10 between Delhi Capitals and Chennai Super Kings. Four franchises: Delhi Capitals, Mumbai Indians, Punjab Kings, and Rajasthan Royals, have set up their base in Mumbai.
But the rising Covid cases in the city have raised concerns amid the IPL franchises. It is not only Maharashtra but many other states of India reeling under the second wave of the pandemic. Mumbai, Chennai, Bengaluru, Delhi, Kolkata and Ahmedabad are the six host centres for 2021 IPL. But now Hyderabad has also been identified as a contingency option if some of these cities cannot host matches.
Also Read: IPL 2021: Wankhede Groundstaff Test Covid Positive; Franchises Tighten Checks