Irrfan Khan health update: Actor admitted to ICU due to 'colon infection'
On April 28, 2020, it was reported that actor Irrfan Khan was admitted to Kokilaben Dhirubhai Ambani Hospital in Mumbai due to sudden deterioration in health.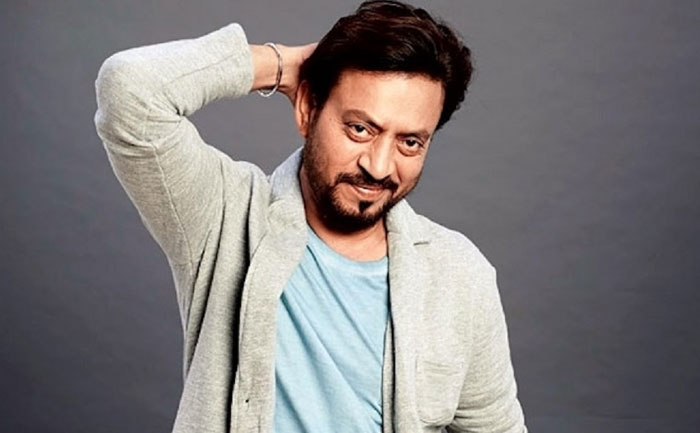 On April 28, 2020, it was reported that Bollywood actor Irrfan Khan has been hospitalized to Kokilaben Dhirubhai Ambani Hospital due to sudden deteriorating in health, the actor has been admitted to the ICU in Mumbai. Now, an official statement by the hospital has been issued regarding the actor's health.
The official statement states, "Yes, it is true that Irrfan Khan is admitted to ICU at Kokilaben Hospital in Mumbai because of a colon infection. We would keep everyone updated. He is under doctor's observation. His strength and courage have helped him battle and fight so far and we are sure with his tremendous will power and prayers of all his well-wishers, he will recover soon."
Addressing the rumors on the actor's health, "It's really disappointing to know that there are extreme assumptions being made about Irrfan's health. While we are truly appreciative that people are concerned, it's disheartening to see some sources spread extreme rumors and creating panic. Irrfan is a strong person and is still fighting the battle. We really request you to not fall for rumors and not partake in these conversations which are fictional. We have always actively clarified and shared updates on his health and we will continue doing so," said the statement.
According to a report in Aaj Tak, Irrfan Khan's wife Sutapa Sikdar, and two sons Babil and Ayan are currently staying with him at the hospital. Post his cancer treatment, this is the first time where the health of the actor has worsened.
Irrfan has been fighting on the health front since the time he has been diagnosed with the neuroendocrine tumor in 2018 and has been undergoing treatment abroad for the past two years.
The actor is currently mourning the loss of his mother Saeeda Begum. Due to the coronavirus outbreak, the actor could not attend his mother's funeral but he joined in the last rites via a video call.
On the work front, he was made his comeback in the films with 'Angrezi Medium.' The actor was also missing from the promotions due to his sickness.
Wishing the actor a speedy recovery!