Ishita Dutta on Tanushree: Other women felt encouraged to open up because of my sister
Tanushree Dutta's sister Ishita has said that because of her sister many women got the courage to open up about their #MeToo stories.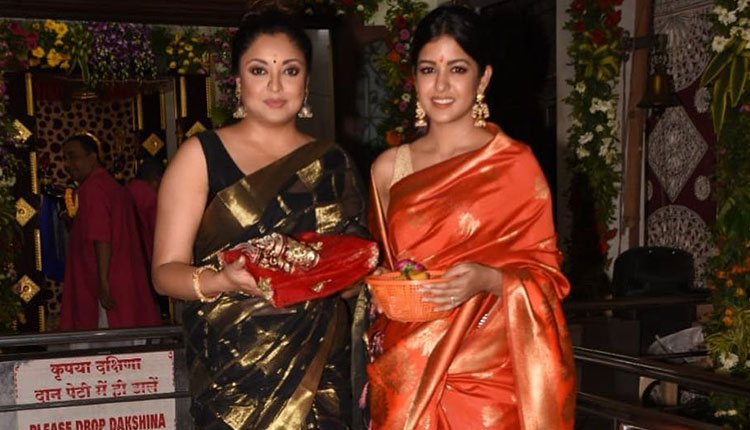 Last year, Tanushree Dutta took the entire Bollywood by storm as she accused Nana Patekar of sexually harassing her 10 years ago on the sets of 'Horn Ok Pleassss'. Tanushree was lauded for the bold step and was also backed by many Bollywood celebs. Post this, other women from and outside the industry gathered courage and started coming up with their own ordeals. Names of many big personalities like Sajid Khan, Vikas Bahl, Alok Nath, Subhash Ghai, Kailash Kher, Anu Malik and others cropped up in the #MeToo allegations. Ishita Dutta, Tanushree's sister has been supporting her throughout this movement. In fact, at many events, she has spoken about the courage Tanushree has shown and because of her many women has come up with their own #MeToo stories.
While talking to Bollywood Life, the Blank actress said:
"Few things that happened during that time really touched me. Random women shared their stories with me and they expressed as to how they felt encouraged to open up because of my sister. I remember, at an event, a journalist shared her ordeal with me and she couldn't stop crying. The lady sat with me for two hours, it really touched me. Things don't change easily, it takes time. At least now a movement has started, and it will definitely go somewhere."
A few days back Ishita also spoke about Tanushree slamming Ajay Devgn with an open letter for working with Alok Nath in De De Pyaar De. She told Bombay Times, "I understand that this could land me in a precarious situation, but what's right is right. My sister is supporting the truth."
Ishita's recent release was Blank that released on May 3.
Also Read: #MeToo: Tanushree Dutta Slams Rakhi Sawant, Says She's Neither Drug Addict Nor Lesbian