ISRO to launch communication satellite GSAT-29 in the evening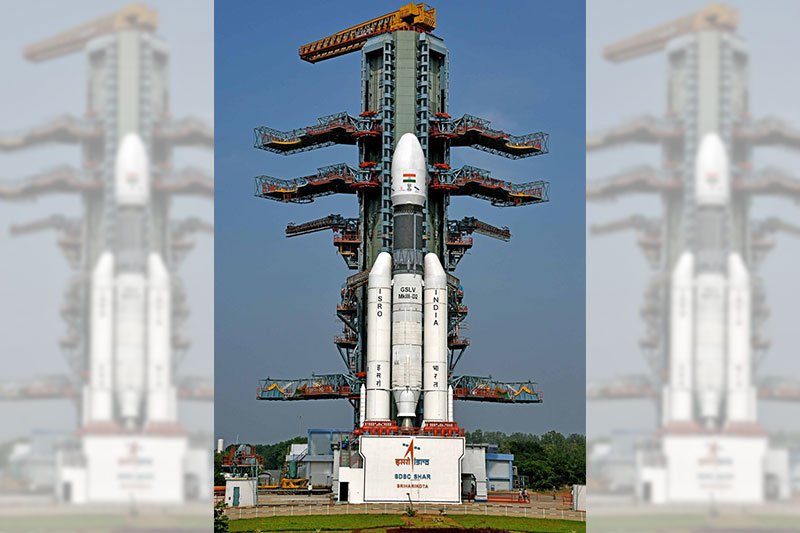 The Indian Space Research Organisation (ISRO) has began the countdown for the crucial launch of it's heavy-lift rocket GSLV Mark III, today. The rocket is expected to take off this evening at 05.08 hours from the second launch pad of the Satish Dhawan Space Centre at Sriharikotta in Andhra Pradesh, some 90 kilometres off Chennai.
According to reports, GSLV Mark III carries the country's second high-throughput communication satellite GSAT-29 into its planned geostationary transfer orbit. Once the system is put in orbit, the satellite will be increasing hi-speed communication facilities in the north east and far flung areas of the nation.
Update #3#ISROMissions
The countdown has begun today 14:50 (IST) for the launch of #GSLVMkIIID2 carrying #GSAT29 at SDSC SHAR, Sriharikota. Launch scheduled at 17:08 (IST) on Nov 14. More updates to follow. @PMOIndia @pibchennai
Curtain-raiser video on https://t.co/MX54Cx57KU pic.twitter.com/E0atwxj9HP

— ISRO (@isro) November 13, 2018
As per the report by AIR correspondent, it is the second test flight for the rocket GSLV Mark-III. Today's launch success is crucial because it would prove its reliability for commercial launches in the future.
Update #4#ISROMissions
The filling of fuel (UH25) and oxidiser (N2O4) in L110 stage has been completed for today's 17:08 (IST) launch of #GSLVMkIIID2 carrying #GSAT29 from SDSC SHAR Sriharikota. Watch this space for all updates.@PMOIndia pic.twitter.com/QCINRlY7iP

— ISRO (@isro) November 14, 2018
The same class of rocket will be used for the forthcoming Chandrayaan-II mission in January next year. Beginning with the two solid strap-on motors on both the sides of the middle stage, this four-ton class vehicle comprises three stages.
While the middle stage uses liquid fuel, the upper one is a cryogenic engine. GSAT-29 is a multi-beam and high-throughput communication satellite. It will be carrying Ku and Ka band transponders.
However, it also has a few more systems, for experimenting with the evolving technologies in satellite science. It is to be noted that the mission life of the satellite is over ten years.
Also read: NASA: InSight spacecraft landing on Mars to be live streamed