IT officials conduct raids at 16 premises of Delhi Transport minister Kailash Gahlot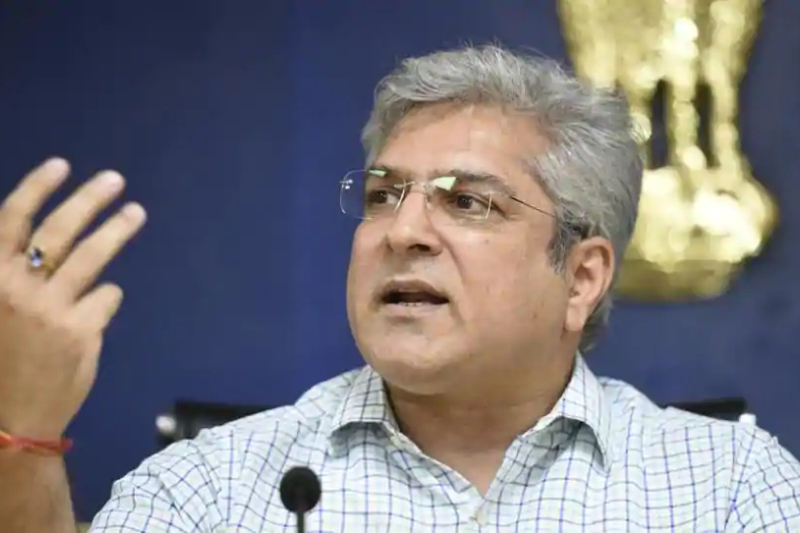 The Income Tax department on Wednesday conducted raids at multiple premises belonging to Delhi Transport and Revenue Minister Kailash Gahlot in connection with a tax evasion case.
A Delhi government spokesperson confirmed the raid and said that at least 16 locations in the national capital including Gahlot's residence at Vasant Kunj and neighbouring Gurgaon are being raided by a team of over 60 tax department officials and the police.
According to the IT department officials, the searches are being conducted as part of a tax evasion probe against two construction firms linked to the minister and others.
Meanwhile, reacting to the raids, Aam Aadmi Party said, "Political vendetta continues." "We are providing cheaper electricity, free water, good education and health facilities along with making government facilities available at people's doorsteps and they (Centre) are sending ED and CBI to conduct raids at our ministers' houses. People are watching it and will reply them in 2019 (after Lok Sabha elections)," it added.
In a tweet, Delhi CM Arvind Kejriwal said, "Friendship with Nirav Modi and Mallya and raids on us?" Modiji, you got such raids conducted against me, Satyendar (Jain) and Manish (Sisodia)? What did these raids accomplish? Were you able to find anything? Or not? Why don't you apologise to the people of Delhi for constantly harassing the government they elected before such raids?" he added.
नीरव मोदी, माल्या से दोस्ती और हम पर रेड?

मोदी जी, आपने मुझ पे, सत्येन्द्र पे और मनीष पे भी तो रेड करवाई थीं? उनका क्या हुआ? कुछ मिला? नहीं मिला? तो अगली रेड करने के पहले दिल्ली वालों से उनकी चुनी सरकार को निरंतर परेशान करने के लिए माफ़ी तो माँग लीजिए? https://t.co/GUGEb0dwL5

— Arvind Kejriwal (@ArvindKejriwal) October 10, 2018
Notably, Kailash Gahlot is an Aam Admi Party (AAP) legislator from the Najafgarh Assembly Constituency.
Also Read: IRCTC scam : Delhi court grants bail to Tejashwi Yadav, Rabri Devi