UP mob violence: 'It was an accident, not mob lynching', says CM Yogi Adityanath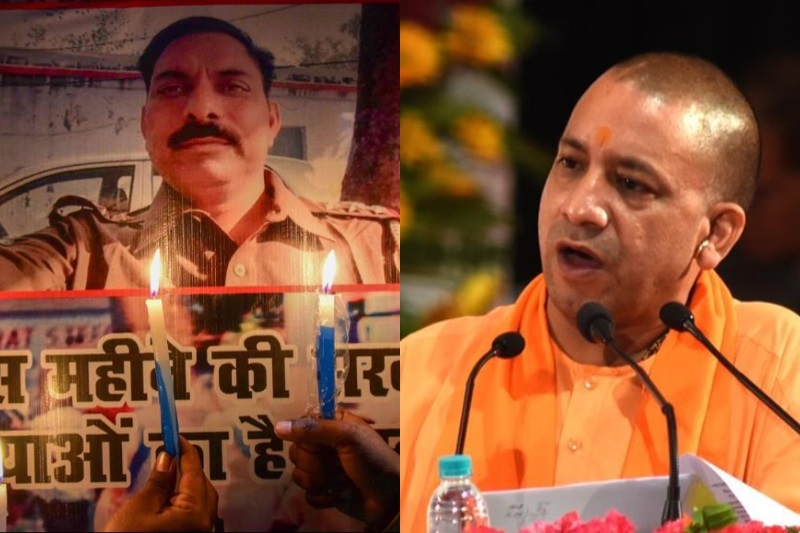 Uttar Pradesh Chief Minister, Yogi Adityanath while speaking on the murder of Inspector Subodh Kumar Singh by a mob in Bulandshahr, said that the incident was an 'accident' and was not a case of mob lynching.
Apparently, Yogi's reaction has come a day after the CM met Prime Minister Modi and the family members of slain inspector Subodh Kumar Singh. He also mentioned that the state government has announced a road and a college will be named after Subodh Singh apart from the Rs 50 lakh compensation, and a government job for a member of the family.
According to various reports on Friday, the mob went on a rampage after cow carcasses were found in a jungle nearby. The mob had then attacked the nearby police station where, Inspector Subodh Kumar was incharge and while keeping the mob under control, Mr Singh lost his life.
9 people have been arrested by a four-member special investigation team headed by Inspector General, Meerut. The state's Special Task Force (STF) is assisting them the SIT, so far.
Reports also suggested that the man responsible for the death of Subodh Kumar has been identified as Jeetu Fauji. Notably, Jeetu is a serving member of army personnel but the police are tight-lipped on the revelation and no official confirmation on the alleged person's involvement has been given.
Yogi Adityanath was severely slammed by the Opposition after it alleged that state administration was shielding the accused and harassing the innocent.
Also read: UP mob violence: Soldier seen in videos allegedly shot cop