Jake Paul on leaving YouTube, it's a "controlling and non rewarding platform to be a part of"
Jake Paul has said that YouTube's recent changes have made it not worthwhile to continue.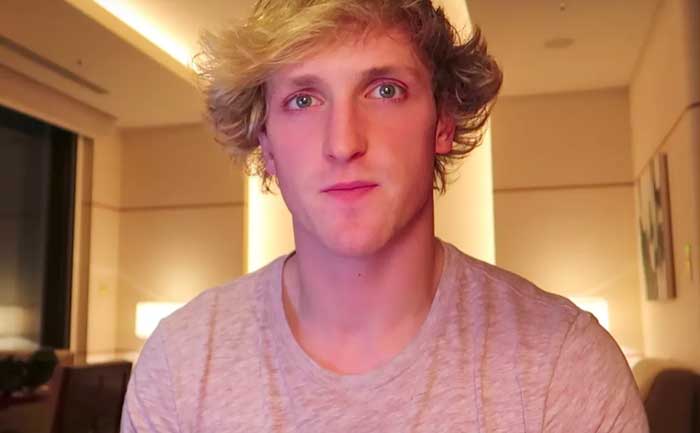 One of the most popular American YouTuber and actor Jake Joseph Paul, who gained fame and recognition with the now-defunct video application Vine, is likely to quit YouTube soon. Citing reasons behind leaving YouTube, Jake Paul has said that YouTube's recent changes have made it not worthwhile to continue.
Notably, this is not the first time, Jake Paul has spoken about quitting YouTube, there are several occasions where he had spoken about the same. However, this time it is more formal and has given us more stronger reasons to leave the popular video streaming platform.
In his recently uploaded video, Jake Paul said that he considers himself an entrepreneur and after experimenting with creating music and professional boxing he feels that the YouTube part of his career is over.
In the same video, he admitted to pro boxer Ryan Garcia that he no longer wants to be a YouTuber.
"Why am I like, waking up every single day to film YouTube videos that are just getting me in trouble?" Paul said. "Getting me in lawsuits – like, I have four lawsuits from filming YouTube videos – when I can do something I love waking up and doing that pushes me mentally to a place that I haven't ever been before?," he can be heard saying.
Notably, he admitted that he wouldn't ever fully stop making some YouTube videos – but he's taking a huge step back to focus on his training. "I'll always produce YouTube content," Paul said. "But I think waking up and having YouTube be the only thing on your mind is a lot of YouTubers' mentalities."
Paul has recently said that YouTube's uneven approach towards demonetization (something that has ended many YouTubers' careers) and the upcoming COPPA changes where YouTube isn't doing enough to help creators who will now have liability for saying whether their videos are made for kids, are making it increasingly less worthwhile to bother with YouTube. The COPPA changes will also mean YouTubers can lose up to 90% of their earnings if YouTube deems their videos as "for kids".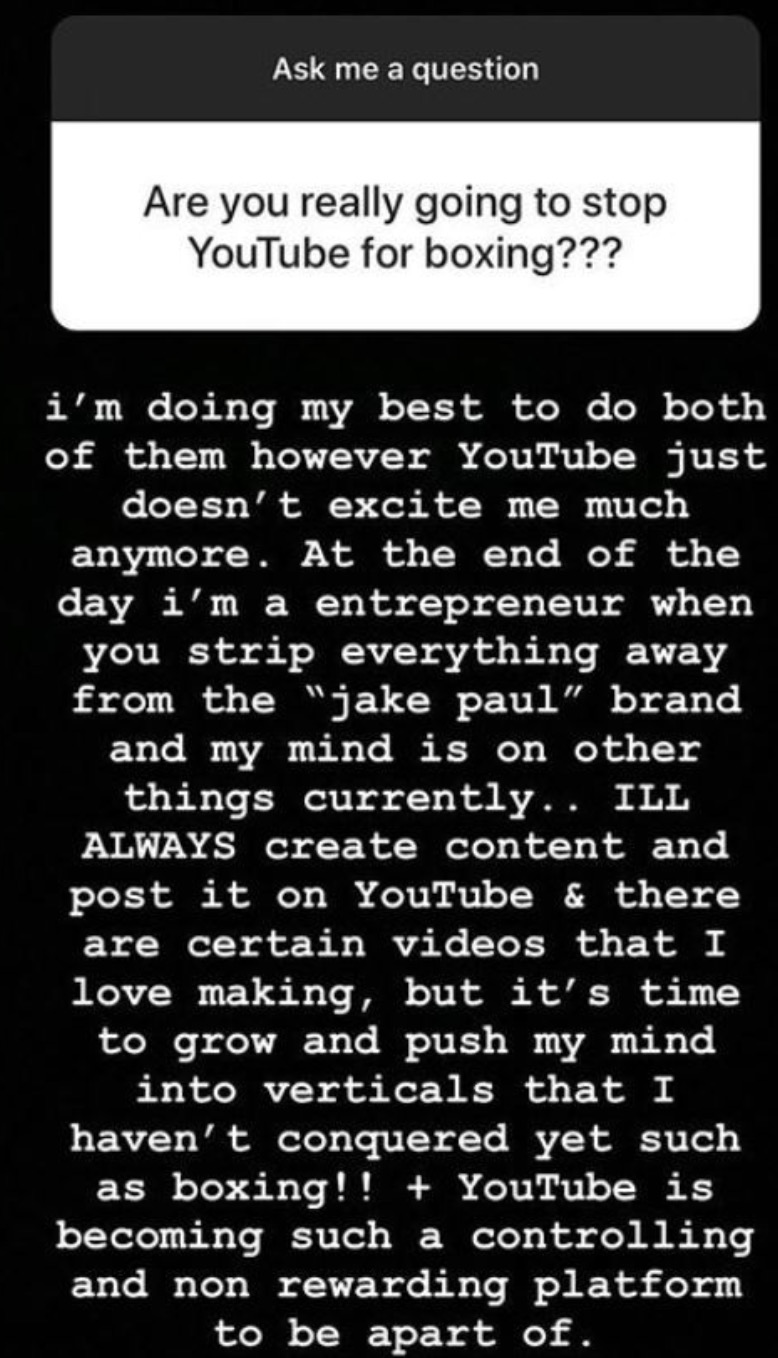 Paul admitted that he has received several lawsuits for filming videos and that it's giving him number of reasons than ever to carry on with YouTube. Responding to an Instagram question, Paul revealed that YouTube does not excite him anymore and that it's becoming a "controlling and non rewarding platform to be apart of."
What's your views on Jake Paul leaving YouTube?