James Charles Hangs Out With Kylie Jenner at The ACE Family's Third Birthday Bash
Jame Charles and Kylie Janner had a blast at the birthday party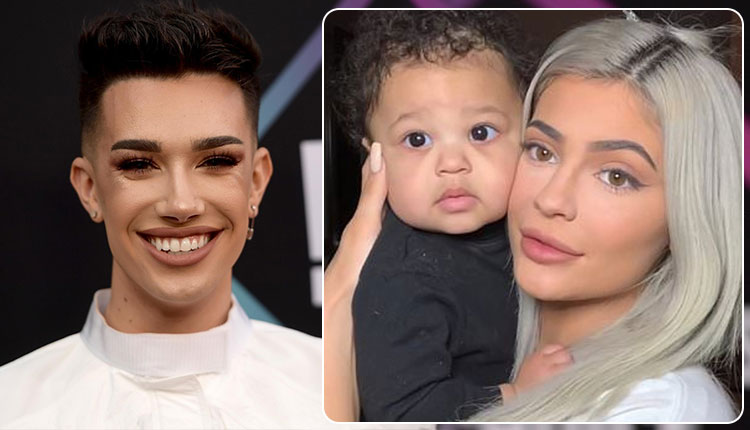 Almost five days after making an appearance at Kylie Jenner's Skincare launch event in Los Angeles, James Charles has once again spotted with the owner of cosmetic company Kylie Cosmetics. In the wake of drama with Tati Westbrook, James Charles made an announcement on this Friday that he has cancelled his nationwide "Sisters Tour."
James Charles might be going through a rough phase of her life but that does not stop him enjoying or having fun with Kylie Jenner and her daughter Stormi. Following a drama with the fellow make-up artiste, he has decided to take a break from YouTube. Kylie Jenner And Family Opt For All Pink Outfits For The Launch Of Her Skincare
Yes, James Charles was recently spotted attending Ella from The ACE Family's third birthday party – with Kylie and daughter Stormi. He was noticed in The ACE Family's official YouTube video from the event itself.
James donned Sisters cropped hoodie sweatshirt with jean shorts. Kylie looked gorgeous in a long black-and-white coat, her hair up in a bun, and white sneakers. In the family's video from the birthday party, James sang Elle a happy birthday song.
Earlier this week, James was spotted having fun at Kylie's party for her new skincare brand. "James Charles was in great spirits at Kylie Jenner's skincare launch on Tuesday evening as he feels free and that he's won the war in the sense after the drama with Tati Westbrook," a source close to the YouTuber told HollywoodLife.
Referencing James' response video to Tati's, the source told the publication, "He doesn't at all feel bad about what happened because he felt he dropped the real truth and that it was necessary to do so."
"He's totally happy to be moving on though and have this drama behind him and has no regrets whatsoever about the situation," the source continued.
Looking at the video, they all seem to have had a blast at Birthday.