LeBron James agrees to join Los Angeles Lakers in $154m deal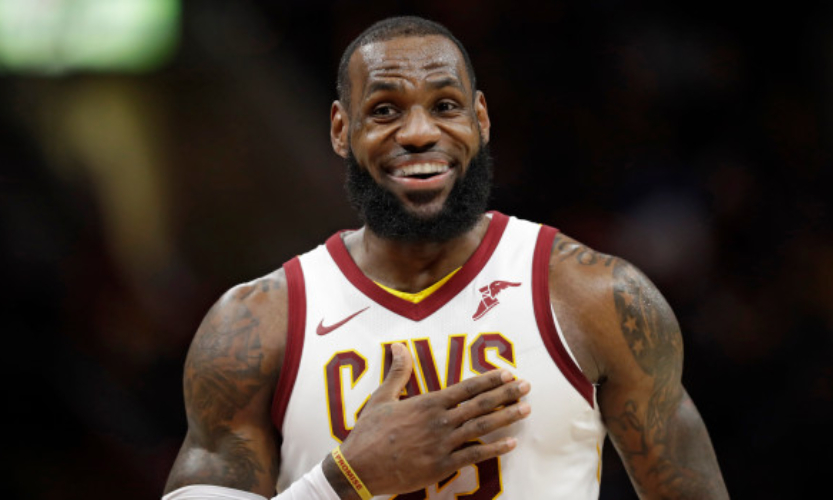 LeBron James management company made an announcement on Sunday night that the NBA star agreed to join Los Angeles Lakers in $154m deal. The four-time NBA most value player informed the Cleveland Cavaliers on Friday that he was not continuing his $35.6m option and was becoming a free agent since 1st of July. News of his next move immediately leaked on Twitter on Sunday as @chrissyteigen tweeted that she had seen the NBA star with a Lakers jersey.
The official announcement came on Sunday night via a tweet from Klutch Sports group, which read: "LeBron James, four time NBA MVP, three time NBA finals MVP, fourteen time NBA All Star, and two time Olympic gold medalist has agreed to a four year, $154 million contract with the Los Angeles Lakers."
Soon after the announcement, the 33 year old posted a three-photo tribute to Cleveland fans on his Instagram account. "Thank you Northeast Ohio for an incredible 4 seasons. This will always be home.", he said.
Also Read: Warriors forestall Cavs despite LeBron James endeavors
One of the best tweets for the day was from the famed footballer, Zlatan Ibrahimovic who recently moved to the LA Galaxy. He tweeted: "Now LA has a God and a King."
The three-time NBA champion was picked by the Cavaliers in 2003 as the first selection in the player draft. He established himself as one of the league's best players. He was named the NBA's most valuable player in 2009 and 2010 and controversially moved to Miami in 2010. James won his first NBA title in 2012 and added a second championship the following year.
This is the second time LeBron has left his home state but this time around fans are not that unhappy as he helped them end the 52 year championship trophy drought. As a result of the $154m deal, the Cavaliers failed to re sign the superstar who has featured in eight consecutive NBA finals.