Jammu & Kashmir: Security forces killed 233 terrorists so far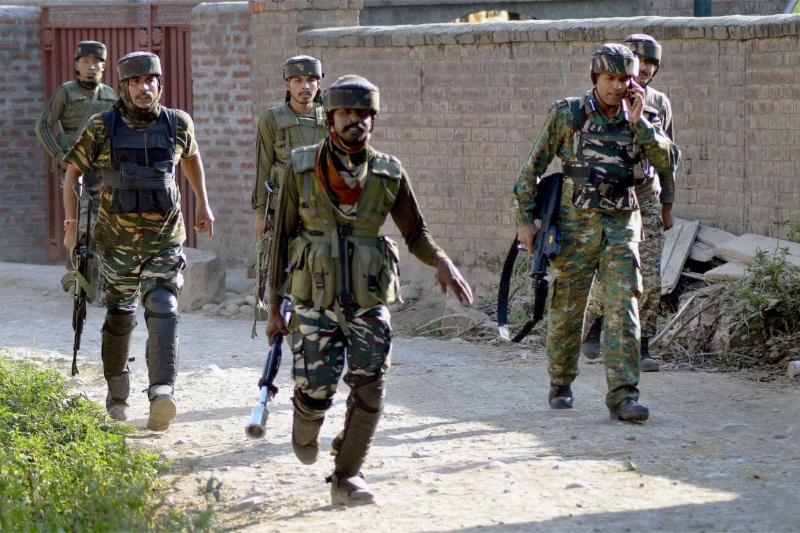 Security forces police have so far killed 233 terrorists this year in the valley, much higher than the total count of 213 last year.
According to a report published in The Economic Times, in the month of November at least 39 terrorists were eliminated. With this, the toll has gone up to 233 this year. The terrorists killed in Jammu and Kashmir include both Pakistani and locals.
Many top terrorists including Lashkar-e-Toiba commander Naveed Jatt was killed. This is much higher in comparison to previous months when the number of hits didn't touch 30, such as in October when it was 28, 29 in September and 28 in August.
The Economic Times quoted sources saying that following Jatt's killing, forces are searching for Hizbul Mujahideen terrorist Zeenat-ul-Islam, the group's chief operational commander in Kashmir, Riyaz Ahmad Naikoo, besides Zakir Musa of the group called the Ansar Ghazwat ul-Hind.
It is to be noted that the three are locals of Kashmir and have been categorised by the forces as 'A++' terrorists, which is the most notorious level. Sources further noted that there are inputs that most of the terrorists are concentrated in five locations. These are Shopian, Anantnag, Budgam, Kulgam and Srinagar.
Last year the figure was 200 as on November 30. However, a total of 206 terrorists were killed by security forces in Jammu and Kashmir and 75 others were persuaded to shun violence in 2017. In 2016, 165 terrorists were killed by the security forces along the Line of Control (LoC) and in the hinterland. In 2010, 270 terrorists were killed. However, the number dropped to around 100 per year by the end of 2015.
Also Read: Jammu & Kashmir: Security forces neutralised 200 terrorists so far