Jammu and Kashmir: Four overground workers of Hizbul arrested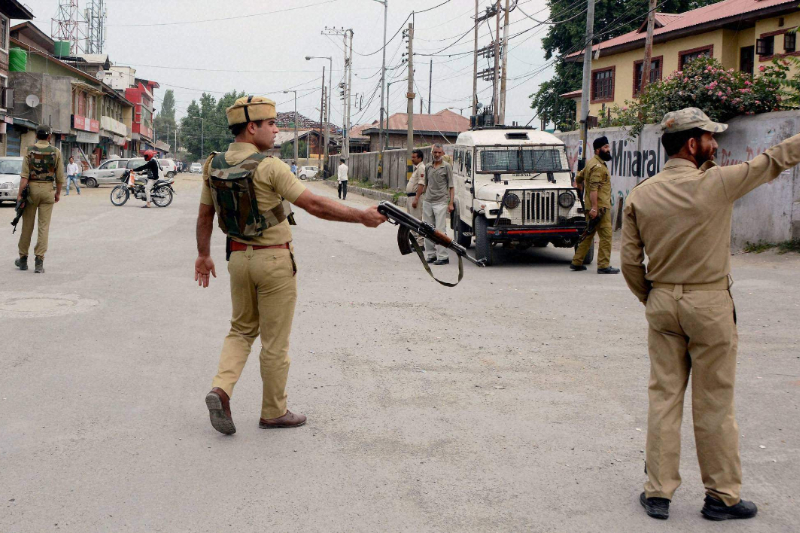 At least four overground workers (OGWs) of Hizbul Mujahideen terror outfit were arrested on Tuesday from Awantipora area of Pulwama district along with Rs 10 lakh cash which was meant for carrying out terror activities.
A police spokesperson said, "A police team received specific information that an active terrorist of Hizbul outfit, Adil Ahmad Bhat, has handed over a huge amount to an OGW Rouf-ul-Islam Wani for distribution among other terrorists and OGWs for carrying out terror activities in the area.
He further stated that the case was registered in this regard and Wani was detained for questioning. "During a preliminary investigation, Wani disclosed that he had received huge cash from Adil Ahmad Bhat for distribution among the other terrorists and OGWs of Hizbul Mujahideen outfit for raising the necessary support structure and also for luring youth towards joining terror ranks," the police spokesperson added.
"The said accused disclosed that the cash amount was handed over to Mohd Maqbool Wani, Shakeel Ahmad Wani and Musaib Aziz Gojree. All the OGWs were apprehended and subsequently Rs 10 lakh cash was recovered at four different places," the spokesman added.
"The investigation conducted so far reveals that the amount so recovered was intended to be used for the purpose of terrorism. Further investigation is in progress," he concluded.
Last week, Jammu and Kashmir's Kupwara Police arrested two overground workers of Hizbul Mujahideen terror outfit from Lolab area. Notably, this is a result of intensified efforts of security forces to curb terrorism and terrorists from Jammu and Kashmir with an aim to bring peace, law and order in the valley.
Also Read: Srinagar: Terrorists kill two National Conference workers, injures 1