ISL 5: Goalkeeping errors in limelight as Jamshedpur and ATK play 1-1 draw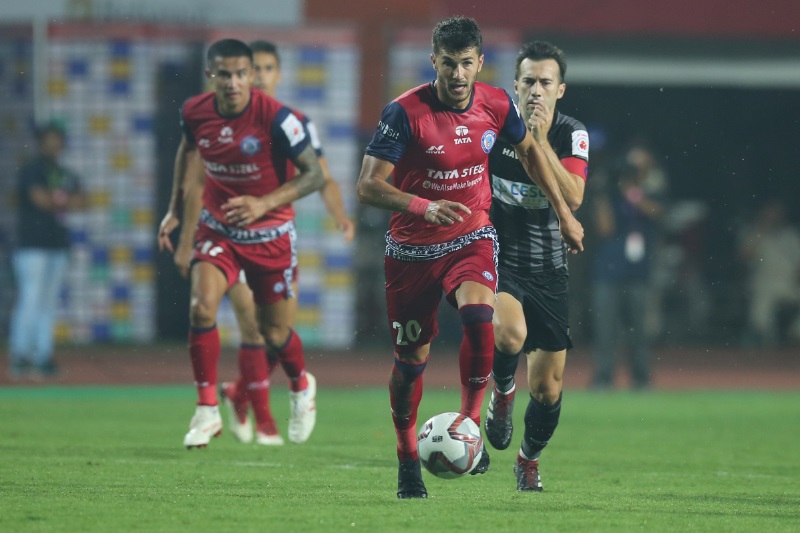 Goal-keeping errors it was that decided the outcome of a promising yet 1-1 drab between Jamshedpur and ATK at the JRD Tata Sports Complex, on Saturday.
Sergio Cidoncha gave Jamshedpur an unexpected lead in the 35th minute after ATK goalkeeper Arindam Bhattacharya failed to judge the bounce of the ball. While his counterpart Subhasish Roy Chowdhury conceded from a Manuel Lanzarote corner at the brink of half-time.
For a match that had very few moments to talk of, Jamshedpur was still the dominant team and had the game for taking. ATK, who came on the back of a convincing victory – their first this season – against Delhi, looked awed and struggled, failing to string a series of passes together for most of the first half.
Michael Soosairaj was afforded a lot of space on the left flank but his poor crosses were a let-down giving ATK little to worry about. The first was as early as the sixth minute but the mishit cross was easily dealt with by Gerson Vieira and it was similar for the remaining of the 90th minutes.
Also Read: Lionel Messi ruled out for three weeks with arm injury, confirms Barcelona
ATK were caught often inside their own half and it was one such that almost led to the opening goal when Memo took the ball off Pranoy Halder and set Soosairaj off on the left flank. His cross met Cidoncha, but his shot was straight at goalkeeper Bhattacharya.
The Spaniard had another opportunity when a second of Soosairaj's shot was blocked. But it was a third time lucky for Cidoncha when his free-kick bounced in front of the ATK custodian – who failed to read the bounce – before sailing into goal.
But ATK, who until then were stuck on their own half, scored from one of their only two corners. Skipper Manuel Lanzarote swung the ball into the far post that went into the net as the Jamshedpur goalkeeper failed to judge the flight of the ball.
Image Source: ISL