Jannat Zubair gives Rs 4,000 bribe to her brother Ayaan for THIS work
Here's why Jannat Zubair gave Rs 4,000 rishwat to her younger brother Ayaan Zubair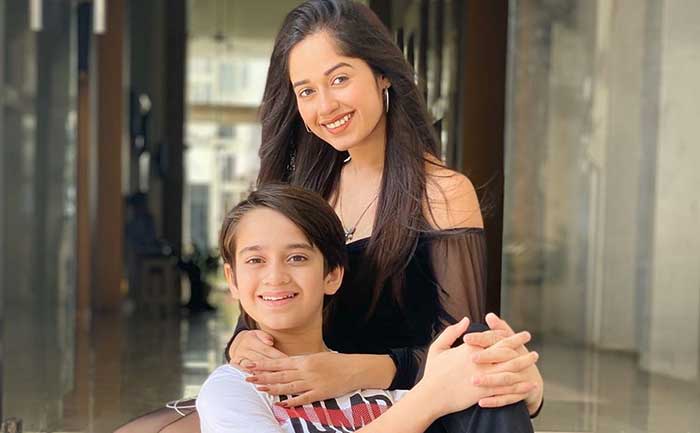 Jannat Zubair Rahmani and her young brother Ayaan Zubair have always been in the news for their funny and adorable TikTok videos. Jannat Zubair, who is an avid social media user, took to her Instagram stories and posted a series of pictures and videos featuring a very special bond between the sister-brother duo.
When you look at the pictures and videos, you will see Ayaan Zubair is pampering his elder sister by pressing her legs. Well, there's a twist in the video. Yes, sharing the same video, Jannat wrote a caption saying that she will have to give Rs 4,000 to Ayaan to press her legs for an hour.
You can watch the video below: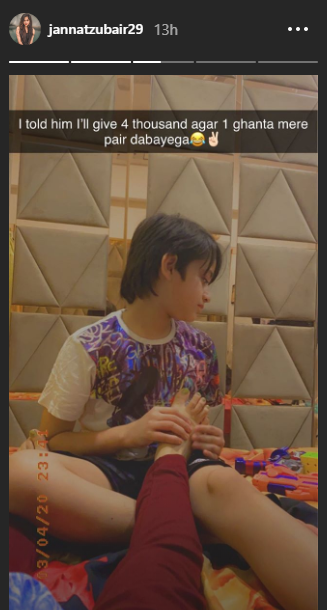 If you have been following Jannat Zubair for days, you must know how close she is with her younger brother. This is not the first time, Jannat Zubair has posted a video featuring her brother.
A few days back, Jannat Zubair's brother uploaded a video on Instagram which will leave you shellshocked. In the video, we see Jannat and Faisu arguing with each other. The arguments leave Faisu angry and he tries to raise his hand on Jannat. What happens next is a must-watch. Jannat Zubair To Collaborate With Sidharth Nigam For a Music Video
Jannat Zubair has recently achieved a milestone of having 14 million followers on Instagram. With 14 million followers, Jannat Zubair has defeated popular TV actress, Avneet Kaur and TikTok star Mr Faisu. Yes, Jannat might not be doing any TV shows right now but she has moved on to the digital space and her follower count continues to soar with each passing days.
In the video, we see Faisu and Jannat fight with each other. Soon, Faisu loses his cool and raises his hand on Jannat and tries to hit her. Jannat's brother Ayaan comes to her rescue and slaps Mr Faisu.