Japan withdraws from International Whaling Commission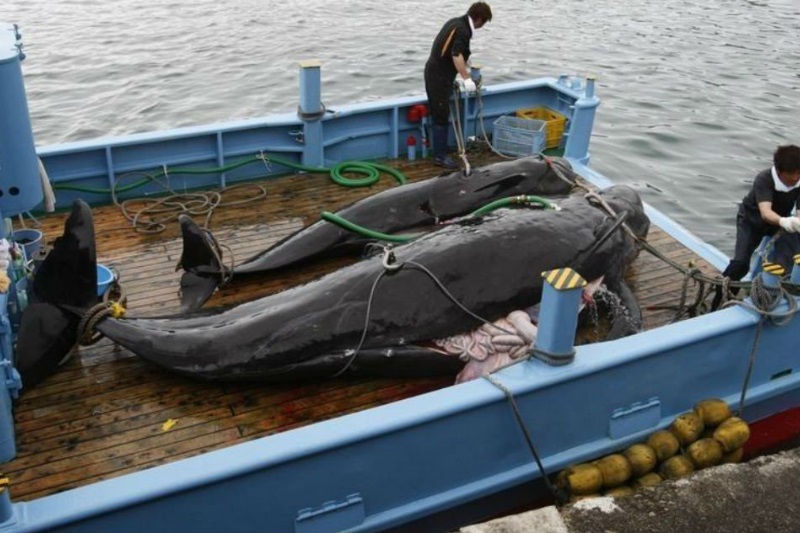 Japan has decided to withdraw from the International Whaling Commission (IWC) and resume whaling for the first time in more than 30 years.
Yoshihide Suga, the Japan government's chief spokesman, said that the country's fleet will resume commercial operations in July next 2019.
"Japan would officially inform the IWC of its decision by the end of the year, which will mean the withdrawal comes into effect by 30 June. The country's fleet would confine its hunts to Japanese territorial waters and exclusive economic zone, adding that its controversial annual expeditions to the Southern Ocean a major source of diplomatic friction between Tokyo and Canberra would end," he added.
However, the move of Japan has drawn international criticism citing the decision to overlap the 1986 global ban on commercial whaling.
Expressing disappointment over Japan's decision, Australian foreign minister Marise Payne said, "The International Whaling Commission plays a crucial role in international cooperation on whale conservation. Their decision to withdraw is regrettable and Australia urges Japan to return to the Convention and Commission as a matter of priority."
Criticising the decision, Executive director of Greenpeace Japan, said, "It's clear that the government is trying to hide in this announcement at the end of year, away from the spotlight of international media but the world sees this for what it is. "The government of Japan must urgently act to conserve marine ecosystems, rather than resume commercial whaling," he added.
Importantly, Japan will join Iceland and Norway in openly defying the ban on commercial whale hunting.
Also Read: PM Modi names first Japan-America-India trilateral meet 'JAI'