JD(U) asks Congress to clarify its stand on RJD first before joining Grand Alliance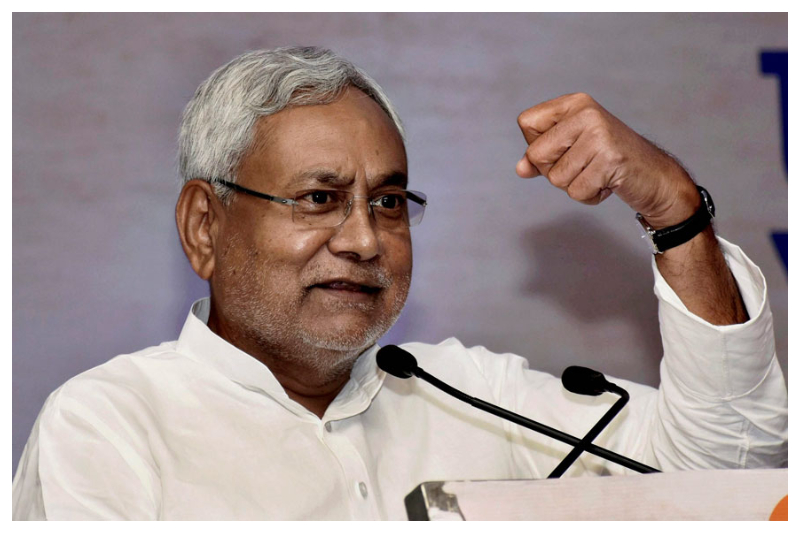 Amid rising speculations of the JD(U) joining the Grand Alliance, party leader KC Tyagi on Sunday said that any move in this regard will be taken only after the Congress makes it stand clear on the RJD. "Until and unless Congress clears its stand on a corrupt party like RJD, we don't know how to communicate with them any further," said Tyagi after the party's executive meeting in Patna.
Tyagi also announced the party's decision to contest elections in four states alone, without the support of the BJP. "Janata Dal (United) will contest elections on its own in selected seats in Manipur, Rajasthan, Madhya Pradesh and Chhattisgarh. Some media reports say we are helping BJP, but we are neither supporting them nor opposing them, we are not helping them," said Tyagi.
Also read: Congress responds to PM Narendra Modi's 'bail gaadi' jibe
During the meeting, Nitish Kumar was vested with the powers to take political decision for the party ahead of the Parliamentary elections, said a party leader. It was also decided how the party will go about in the upcoming election, 2019.
The party will wait for the BJP to place an offer before they decide on the seat sharing in the parliamentary elections. Several leaders of the Bihar-based party have demanded its preeminent position in the BJP-led NDA restored, a status it enjoyed in the alliance until 2013 when Kumar broke ties with the saffron party.
JD(U) leaders sought to downplay reports of strain in party's ties with the BJP over the allotment of seats among the NDA parties for the 2019 Lok Sabha polls and asserted that the ruling alliance will fight the election together and sweep it.
The BJP holds a stronger position in Bihar and had won 22 of the 40 Lok Sabha seats in 2014. Its allies, Ram Vilas Paswan-led LJP and Upendra Kushwaha-led RLSP had six and three respectively. The JD(U) could barely manage two seats. However, the loss for JD-U was blamed on its grand alliance with the Congress and other parties in the state which was severed in 2017.