Milan Fashion Week: Jennifer Lopez stuns everyone in new version of iconic Versace outfit
At Versace's spring 2020 show in Milan on Friday, Lopez proved that she can sing, dance and act at 50 as well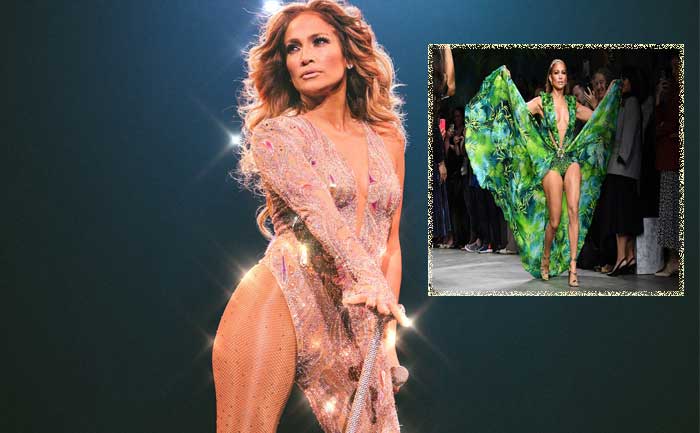 Jennifer Lopez — who was last seen in Hustlers — has recently taken the internet by storm through her jungle print Versace gown at Milan Fashion Week this Friday. Notably, Jennifer Lopez wore the same gown almost 20-years back at Grammy Awards.
Sharing her video of the catwalk at Versace's 2020 Spring collection, Lopez wrote on social media, "So this just happened." She added the hashtags #stillgoingstrong and #20yearanniversary.
On Friday, the Hustler star walked down the runway and stunned everyone with her outfit that featured the same green, palm-printed chiffon, she donned at 2000 Grammys Awards. Do you know that Lopez's that outfit gave the world Google Images search?
After walking down the runway alone, she joined Donatella Versace for another lap around the star-studded catwalk. "It's been fabulous to walk with you tonight," Verace wrote on Instagram. Lopez called her green Versace gown "biggest fashion moment ever."
Revealing on her YouTube channel, she said, "Usually if you come to a fitting of mine there's, like, tons of dresses." "But this day, the day of the Grammys, we really had a choice between two dresses. One was kind of like a white dress and the other was the Versace jungle-print dress," she added.
The outfit was such a phenomenon, that Versace has revisited is more than once. Model Amber Valletta, who originally wore the green gown on the catwalk in 1999, walked the runway in updated version at Donatella Versace's New York fashion show 2018.
In the year 2014, Lopez donned a similar dress onstage for an encore at her homecoming concert in the Bronx. Speaking about the same, "I did the whole Versace thing again. I think I'm done with that," she told USA TODAY in December.
"I wouldn't rock it again on a red carpet. But it lives in my house. It's on a little mannequin in my house," she said.
Also Read: Jennifer Lopez's Birthday: Fiance Alex Rodriguez Gifts Red Porsche