Jet Airways Chairman Naresh Goyal & Wife Anita Goyal Resign Amid Debt Crisis
Jet Founder Naresh Goyal, Wife Anita Goyal Exit Amid Debt Crisis: Sources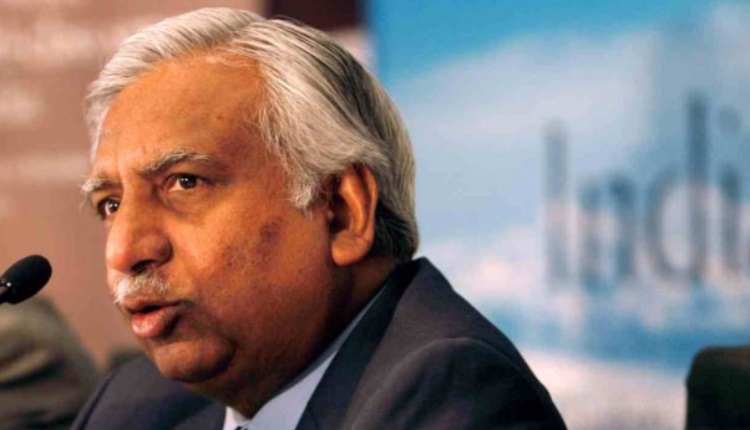 Naresh Goyal, the chairman and Founder of Jet Airways has finally stepped down from the board of directors of the cash strapped airline today (on March 25). It is to be noted that along with Naresh Goyal, his wife Anita Goyal has also resigned with him. A formal announcement about the same expected to come soon.
For quite some time, Jet Airways has been in the news for its worst-ever debt crisis. The Airline had delayed payments to most vendors which includes plane leasing firms. Salaries of its employees were also being delayed inordinately.
The decision of Naresh Goyal of quitting the debt-ridden airlines comes merely 11 days before to the end of this financial years. As per the plan, Goyal's stake will likely be capped at 10 percent by diluting the rest at a nominal value. There were reports doing the rounds that Tata Sons have approached the airline but it will also take at last a couple of months to bring them in, as regulatory norms require due diligence on the part of the lenders too.
According to reports, Lenders wanted Naresh Goyal to step down from the post and make a new way for the management.
According to news agency Reuters, Naresh Goyal had agreed to resign as Chairman and reduce his 51 per cent stake in the airline earlier this month. The report had said that Jet Airways' lenders may invoke Goyal's entire stake in the airline, and start looking for a new buyer in the coming weeks.
It is to be noted that this is not the first time Jet Airways has been in the news for its debt, in the year 2013, they had survived a near-death experience.
Interestingly, Naresh Goyal and his wife Anita Goyal had set up Jet Airways in the year 1993.
Also Read:Jet Airways Cancels 14 Flights As Pilots Report 'Sick': Report