Sushant Singh Demise: Jiah Khan's mother calls Rhea Chakraborty manipulative and greedy
Late Jiah Khan's mother Rabiya slams Sushant Singh Rajput's rumored girlfriend Rhea Chakraborty, says, she was motivated by greed for work.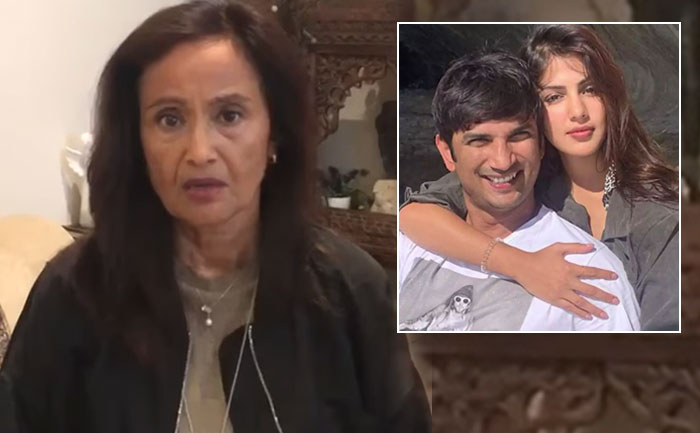 Sushant Singh Rajput breathed his last at his Bandra house on Sunday. His demise has come as a shock to the entire nation as the actor committed suicide on June 14, 2020. Yesterday, the late actor's rumored girlfriend Rhea Chakraborty was summoned by the police for interrogation. She was spotted coming out of the police station 9 hours later.
Now Jiah Khan's mother Rabiya has slammed Rhea Chakraborty in an interview with Times Of India, Rabiya said, "She looks very manipulative who knows she was planted and groomed to repeatedly encourage Sushant saying there is something wrong with him."
She said that Rhea constantly made him believe that something is wrong with him by feeding him thoughts that he is suffering from chronic illness like depression and anxiety
Jiah Khan's mom further states that Rhea Chakraborty was greedy for work and didn't even care about Sushant. " What did she do for him if he was suffering she did not pick his call at the right time knowing what's happening or was told not to take his calls?  Where is the proof of her working hard as a loving friend to help him to end his suffering? Instead, it seems she had been motivated by greed for work. She would do anything stoop this low that she has no problem with old men her grandfather's age." 
In 2013, Jiah had also committed suicide, however, serious allegations were made against her then-boyfriend Sooraj Pancholi for her suicide. On 31 January 2018, nearly five years after her death, a court in Mumbai charged Pancholi with abetting Khan's suicide.
Stay tuned to The Live Mirror for more updates.
ALSO READ: RIP Sushant Singh Rajput: Rhea Chakraborty Was Interrogated About THIS For 9 Hrs?