John Isner reaches her first Grand Slam semi-final at Wimbledon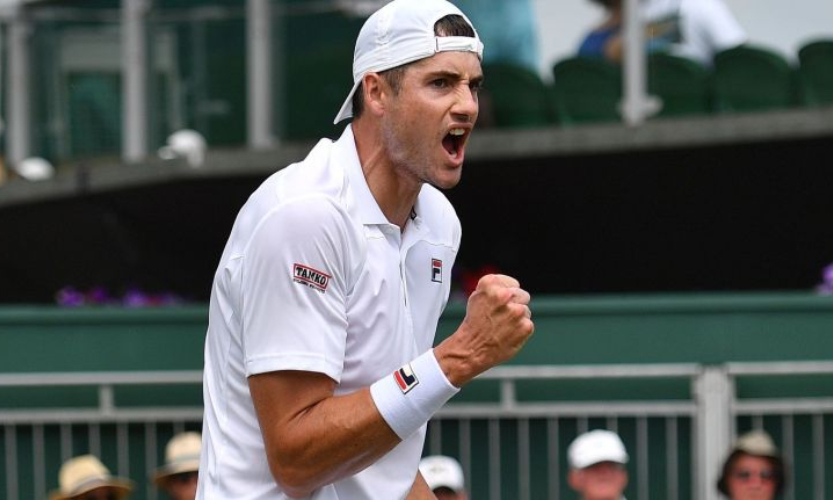 John Isner defeated Canadian Milos Raonic 6-7, 7-6, 6-4, 6-3 in quarter finals of Wimbledon 2018 at court one. The American will play his first ever grand slam semi final.
The 33 year old is playing his 41st major tournament and has failed in the past 10 appearances to surpass the third round at Wimbledon. He called it a "house of horrors" earlier in the tournament because of all of his previous quick exits and five-set losses.
Also read: Rafael Nadal beats Del Potro to set up semi final clash against Novak Djokovic
Isner is well known for the record breaking victory over Nicolas Mahut in the first round eight years ago, which lasted 11 hours and 5 minutes, spread out over three days. It would be great if the American is known for winning a grand slam for a change.
"Of course, everyone is going to remember that match in 2010, and rightfully so. I like to think that, since that match, I've done a lot of good stuff on the court performance-wise. But for a lot of people, that's definitely the lasting image of my career. I think if I can keep going further here, I can maybe squash that.", said John Isner.
He hit 25 aces and saved the only break point he faced against 2016 Wimbledon runner-up Raonic. Amazingly, Isner won all 95 service games he's played across five matches.
"I didn't have many chances. Wasn't necessarily anything overly surprising. He's been quite disciplined when he's come forward. I also saw he's been doing that much better over the last weeks and months.", Raonic said.
In Friday's semifinals, the American will meet Kevin Anderson, a South African who saved a match point and came all the way back to stun eight-time champion Roger Federer 2-6, 6-7 (5), 7-5, 6-4, 13-11.
Isner leads Anderson 8-3 in head to head tally, but this will be a different stage all together for both the players.