John Krasinski unveils the secret to his happy marriage with wife Emily Blunt
John reveals the secret of his happy marriage with Emily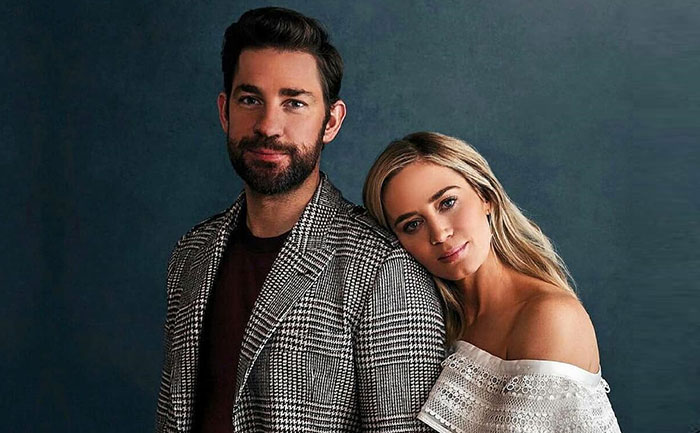 John Krasinski disclosed the secret to his successful marriage with actress Emily Blunt. The Jack Ryan actor said that he and his gorgeous wife Emily Blunt have been supportive of each other. The actor cum director revealed what he constantly does to keep his marriage work strongly.
Interestingly, John Krasinski talked about his career and the fact that how he managed to strike the right balance between his professional and personal life. According to report by E! News, he confessed that he had been always a fan of the work that his stunning wife Emily Blunt had worked in the films. He spoke to E! News saying that the beautiful actress Emily Blunt who did a wonderful performance in The Devil Wears Prada had made him impressed with her acting.
Furthermore, he admitted how he was always fan of his wife and her work long before they got married. Moreover, John also said further that wherever he was and how busy he is, it was always a delight to return home to his family. Also, Back in the year of 2018, he shared in The Graham Norton Show to his wife that he was his fan when they met for the first time.
The actor turned director John Krasinski played the lead as well as Director in the film titled A Quiet Place. It appears John Krasinski and Emily Blunt are living a delightful life by managing their personal and professional lives very well and in perfect sync. On the work front, John Krasinski who plays the role of Jack Ryan in Tom Clancy's Season 2 is out now on Amazon Prime.
Also Read: Demi Moore's daughters describe her relapse as terrifying