'John Wick 3' Earned $57 Million This Weekend, Dethrones 'Avengers: Endgame'
John Wick Chapter 3 - Parabellum surpassed Avengers Endgame at US Box Office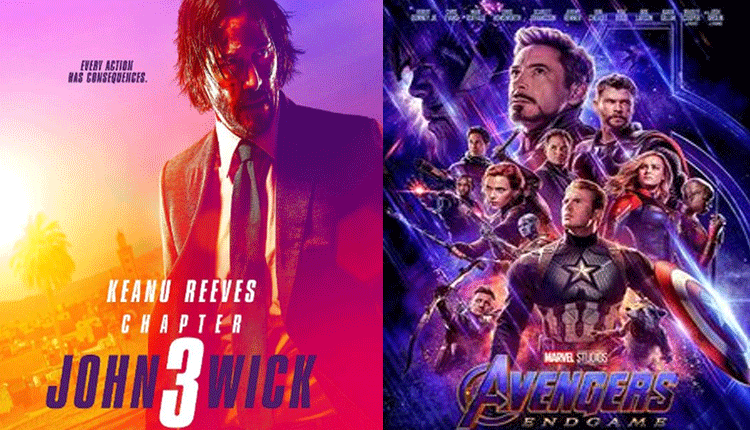 Ending the three-week reign of Avengers: Endgame at the North American box office, John Wick Chapter 3 — Parabellum has taken the first position. Yes, the third instalment of the hyper-violent Keanu Reeves franchise, Jon Wick 3 has managed to dethrone Avengers Endgame minting $57 million in the US/Canada this week.
Avengers Endgame, who has been doing well from the last three weeks at the box office window has been slipped to the second position in its fourth weekend. According to Entertainment Weekly. Endgame was No. 1 with $29.4 million, while Detective Pikachu was No. 3 with $24.8 million. Download John Wick 3 In HD
It is to be noted that John Wick Chapter 3 not only live up to the expectation of fans it is a franchise-best that reportedly earned almost double the opening of the second part, which itself doubled the opening of its first film, which was released in 2014.
As per the reports, Parabellum made a collection of $92.2 million from overseas markets bringing its total opening-weekend box office performance to performance to more than $150 million for a very strong start.
Talking about Avengers Endgame worldwide collection, as of now the film has managed to earn $2.62 billion globally, which still remains behind the biggest movie of all-time: Avatar ($2.78 billion).
Domestically, Endgame becomes the second-biggest film ever with $771 million in box office receipts; it surpassed Avatar ($761 million) but remains behind Star Wars: The Force Awakens ($937 million).
Here is a list of top 10 movies at the US/Canada box office for the past weekend.
John Wick: Chapter Three — Parabellum — $57 million
Avengers: Endgame — $29.4 million
Pokemon Detective Pikachu — $24.8 million
A Dog's Journey — $8 million
The Hustle — $6.1 million
The Intruder — $4 million
Long Shot — $3.4 million
The Sun Is Also a Star — $2.6 million
Poms — $2.1 million
Uglydolls — $1.6 million