BTS' Jungkook looks super cute dancing on the Billie Eilish's 'Bad Guy'
BTS' Jungkook posts another unpredictable video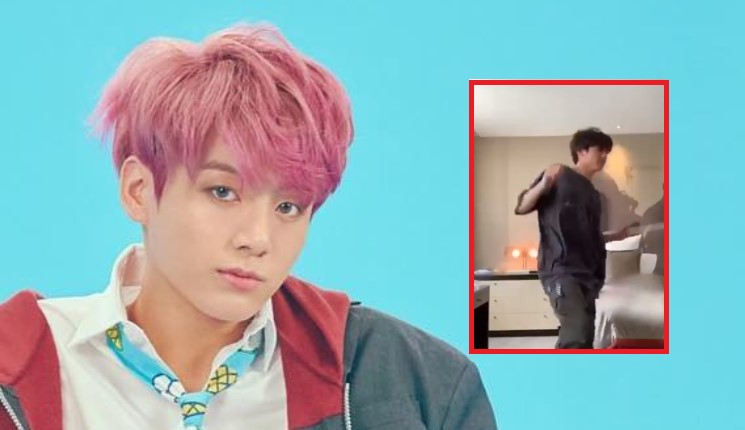 BTS has surely crazed its army members. The fans are surely impressed by their songs as well as their regular social media presence. This time, Jungkook has made his social media presence very very prominent.
This time, he had posted a video of himself lip-syncing to Billie Eilish's 'Bad Guy' and then dancing, as if there's no tomorrow. The young man was definitely the star yesterday and was looking super cute. It was posted on their twitter handle. The best moment was when he does his hair flip while saying 'Duh'. No wonder he has captioned it as 'Duh' as well.
Duh😛 pic.twitter.com/3lGmo7GpF6

— 방탄소년단 (@BTS_twt) June 9, 2019
Jungkook isn't posting something impromptu for the first time. He had previously posted some other videos too. While he was in Chicago, he posted a video of himself eating the pizza. The deep-dish pizza had so much cheese that the entire video was consumed with him pulling onto string cheese and he finally gave up.
Chicago!!! 🍕 pic.twitter.com/XpS7xFsAvs

— 방탄소년단 (@BTS_twt) May 10, 2019
He also had posted a video of himself eating an apple. Some dishevelled hair. Just biting onto it, chewing it well and swallowing.
아침에 사과는 금🍎#JK pic.twitter.com/VGOG3dnKEW

— 방탄소년단 (@BTS_twt) May 12, 2019
Jungkook is always known to be unpredictable with his Twitter videos. Jungkook is the youngest in the BTS boyband. That may be the probable reason perhaps that he is up to his childlike gimmicks.
The BTS boyband is having a successful reign and now that their concerts are in full swing. Their sold out concerts have been doing great.
Also Read: The Picture Perfect BTS Breaks Down At Wimbledon Concert