Justice Ranjan Gogoi likely to replace CJI Dipak Misra: Sources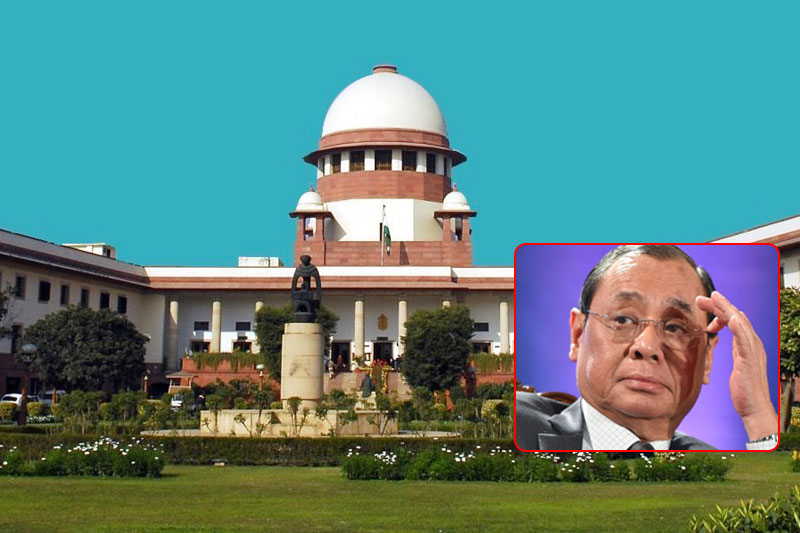 Looks like the suspense over who will become the next Chief Justice of India will end soon. Sources are of the opinion that Justice Ranjan Gogoi — the second senior-most judge in the Supreme Court — is most likely to take charge of the top post of the judiciary.
Reports published in NDTV say that Justice Gogoi's name as Chief Justice Dipak Misra's successor would be announced in a couple of days. Keeping the traditions of the apex court intact, the senior-most justice succeeds the predecessor. It is also speculated that Justice Gogoi will be the Chief Justice till November 17, next year.
The appointment of Justice Gogoi is being circulated after the Union Law Ministry asked Chief Justice Dipak Misra to recommend his successor a few days ago. It is a procedure where the ministry asks for recommendations from the acting CJI on the next CJI.
Currently, Justice Gogoi is hearing the Assam National Register of Citizens or NRC issue. He is one of the fours justices who had accused CJI Dipak Misra of misusing his role of assigning cases as the Supreme Court's Master of the Roster. He will succeed CJI Dipak Misra, if appointed, who is retiring on October 2.
ALSO READ: Justice Jasti Chelameswar: Freedom of speech is essential for the survival of democracy