Justin Bieber Accepts a Challenge From Hockey Player Jordan Binnington
Jordan Binnington challenged Justin Bieber in his Instagram post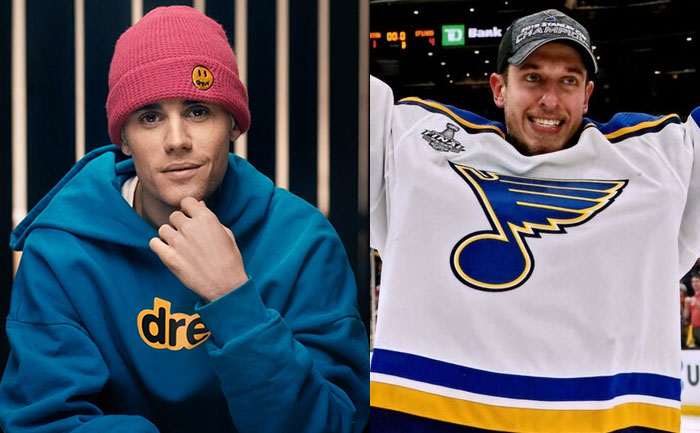 Justin Bieber and Hockey Player Jordan Binnington have been getting into a social media challenge off. The Candian natives sparked the social media challenge off when the NHL player comments on one of Biebs Instagram posts, saying, "10 breakaways me vs you. You score one on me I'll dye my hair platinum blonde."
Of course, Justin Bieber wasn't about to back out of a challenge and replied to Jordan Binnington with another post. He accepted the challenge and added his own stipulations. "How bout 10 thousand dollars to charity I score and you donate to a charity of my choice and we film it."
Justin Bieber has been on a roll lately. The Sorry singer surprised his fans with a new solo track titled Yummy recently. The song is a dedication by Justin Bieber to his wife Hailey Baldwin. The "Yummy" lyrics speak about how much Bieber loves his wife. However, Justin Bieber's 2020 Album also talks about 'Mental Health And Marriage Struggles'. According to sources, it is Bieber's most personal work as of yet.
Despite rumors that their marriage is in trouble, Justin Bieber and Hailey Baldwin appear to be doing just fine. The two spent their Thanksgiving this year in Miami surrounded by family and friends.
While there has been no comment from Jordan's side as of yet, we are sure the NHL star isn't about to go back on his words now. Plus, now it's for a good cause. We look forward to seeing how this challenge gauntlet turns out.
ALSO READ: Viral Video: Karnataka Farmer Crooning To Justin Bieber's Hit Song Baby