Justin Bieber's wife Hailey shuts down pregnancy rumours
Hailey replied on the social media shutting down all pregnancy rumours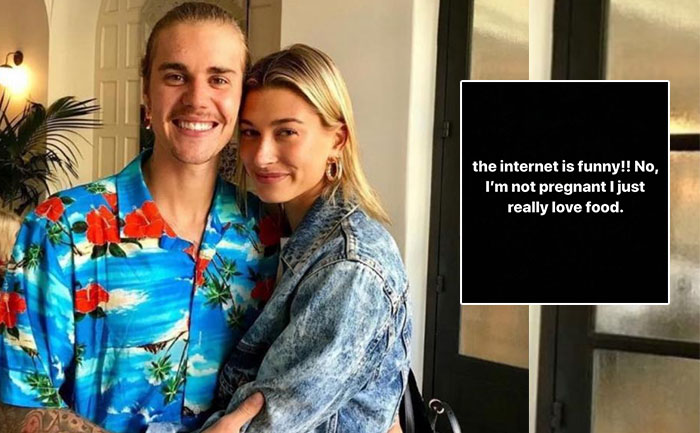 Hailey Bieber is enjoying her time with her husband Justin Bieber in Miami. Lately, the couple enjoyed their Thanksgiving celebrations with their families in Miami. It was only a while ago when pregnancy rumours began to float on social media related to Hailey.
Meanwhile, Hailey took to Instagram stories to refute the pregnancy rumours that have been spreading for a while. Apparently, pictures of the married couple from their holidays have been surfacing on the social media. It was then in one picture where one can observe Hailey's hand on her stomach.
It is based on that specific picture that netizens speculated that Hailey is pregnant. However, to stop all the pregnancy rumours floating by and put a halt at it, Hailey took to Instagram stories to respond to the rumours.
She wrote, "The internet is funny!! No, I'm not pregnant I just really love food." Check out the picture below.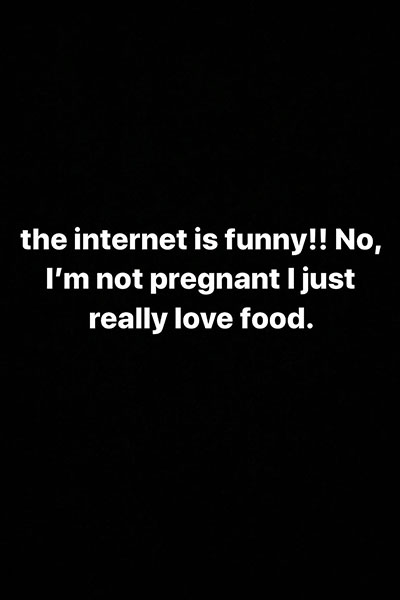 Moreover, the pregnancy rumours of Hailey Bieber's arise few days later after Justin showed his wish to have kids when he captioned a birthday tribute to his wife Hailey. He had shared a picture of their South Carolina wedding. The singer captioned, "Happy birthday babes! You make me want to be better everyday! The way you live you life is so attractive.. ps you turn me on in every way [heart eye emojis] next season BABIES."
For the unversed, it is not the first time when Justin showed his desire of starting a family. Previously, he had shared a video of a father sharing a cute moment with a baby and wrote that this was something he was looking forward to.
Also Read: Justin Bieber And Hailey Baldwin's Thanksgiving Plans Unveiled