Justin Timberlake apologizes to Britney Spears and Janet Jackson; see post
In a lengthy Instagram post, Justin Timberlake issued an apology to Britney Spears and Janet Jackson.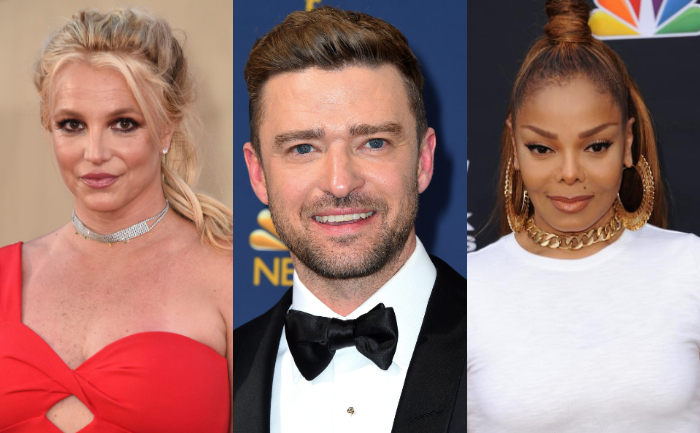 On February 5, 2021, The New York Times Presents: Framing Britney was released and it was on the headlines about her conservatorship and highlighter the #FreeBritney movement of fans who want to see her released from it. The documentary also covered the singer's high-profile relationship with Justin Timberlake. He also received many backlashes for his behavior towards Britney post their split.
Back in 2004, during the halftime show at Super Bowl, Janet Jackson was performing and near the end of her show, Justin showed up as a surprise guest on the stage and they were singing Justin's single 'Rock Your Body,' however, things went south when at the end of the set, Justin pulled off a piece of Janet's costume, which exposed her right breast which created a huge controversy.
On Friday, Justin issued an apology to Britney and Janet after receiving backlash post the release of Britney's documentary. In a lengthy Instagram post, he apologized for his actions and for not speaking up.
He also said that he cares and respects Britney and Janet, "I specifically want to apologize to Britney Spears and Janet Jackson both individually, because I care for and respect these women and I know I failed." He also spoke on how the industry's gender bias plays a major role and said that he does not want to benefit from others being pulled down again.
"I care deeply about the wellbeing of the people I love and have loved. I can do better and I will do better," Timberlake wrote.
Check it out:
Last week, the #FreeBritney hashtag trended heavily on social media, with celebrities including Paris Hilton, Miley Cyrus, Charlie Puth, Cardi B and other backed Spears.
ALSO READ:  Justin Timberlake Responds To Ex Britney Spears Dancing To His Tunes