Kaamyaab Movie Review: An Ode To All The Sidekick's
Sanjay Mishra starrer 'Kaamyaab' is scheduled to hit the theatres on February 6, 2020.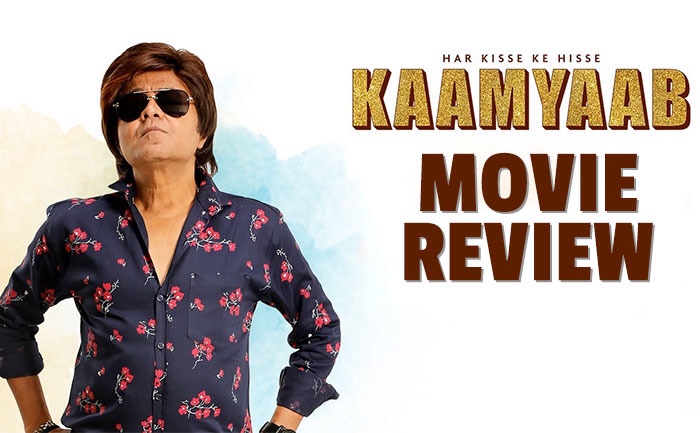 DIRECTOR: Hardik Mehta
CAST: Sanjay Mishra, Deepak Dobriyal, Isha Talwar, Devas Dixit
RATING: 4/5
STORY: 'Kaamyaab' revolves around the character of a retired actor Sudheer who plays an extra in various Bollywood movies all his life and decides to give up the silver screen for good. But, after a few years, he realizes that his filmography consists of 499 films, thus, he decides to make it a round figure and complete his 500th appearance. However, the journey turns him completely and he reaches a climactic moment in life.
Well, let's find out our honest reviews of the film.
REVIEWS: Firstly, I would like to appreciate Sanjay Mishra's acting in 'Kaamyaab.' The actor once again has nailed it and impressed everyone with his marvelous acting. From entertainment to emotional scenes, the film has it all. The actor is playing a character that absolutely resonates with his real life. As we know, he has been a part of more than 150 films and mostly the roles were either supporting character or a small role.
Apart from Sanjay Mishra, Avtar Gill's character in the movie is excellent. Especially his scenes with the lead actor are quite entertaining. Isha Talwar who plays the role of his neighbor has also played her role very well. Deepak Dobriyal's role in this movie is entertaining as well. Unfortunately, he was highlighted in the first half.
The movie showcases a journey of all the 80's-90's actors and their struggles in the industry and how they get overlooked by the people and fail to get recognized as well after all the glorious work that they have done. 'Kaamyaab' will surely leave you emotional in the end.
In all, 'Kaamyaab' is a MUST watch movie this weekend. You surely don't want to miss this bittersweet adventure of an artist.
Here's the trailer of 'Kaamyaab'