Kabir Singh Movie Review: Shahid Kapoor lives up to the expectations once again
The film is all about a destructive medical aspirant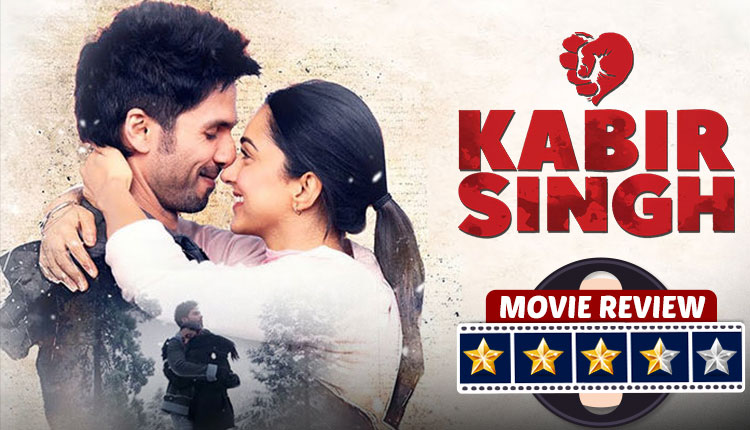 Kabir Singh Movie Director: Sandeep Reddy Vanga
Kabir Singh Movie Producer: Murad Khetani, Ashwin Varde, Bhushan Kumar, Krishan Kumar
Kabir Singh Movie Duration: 172 minutes
Kabir Singh Cast:  Shahid Kapoor, Kiara Advani, Adil Hussain, Nikita Dutta,  Suresh Oberoi, Suresh Oberoi
Kabir Singh, the official remake of the Telugu film Arjun Reddy is basically the story of a self-destructive man. With some brutally honest actions, this film is quite a story.
Shahid Kapoor, a wonderful actor now with 'Kabir Singh' has truly reached the pinnacle of his career even though he shot to fame long back. His role as a lovestruck destructive chap.
The film starts off with Kabir Singh being in a prestigious college under the Delhi University. As a student preparing to a surgeon, he is a topper. With his aggressive nature, very few people like to cross his path. But then his eyes fall on a pretty junior, (Kiara Advani) Preeti and it is like love at first sight for him. This is where the story starts on the real trail. The untainted personality that Preeti is, it is quite astonishing that she falls for this rebellious and flawed character of Kabir Singh.
The character of Kabir Singh is played really well, going to the extremes of the character himself. Kabir Singh boozes himself a lot and smokes too much. As for a medical professional, this just goes against principles and ideally a path of mass destruction. There can be just two situations for the audience. Either they love Shahid Kapoor for going to all extremities for playing the character in the best possible manner. Or; you just hate the way Kabir Singh lives with himself. All in all, you are bound to notice the way Shahid Kapoor is all lovelorn and wants to get back to the love of his life using all the wrong means.
This film is a breath of fresh air from all those typical mushy-mushy and feel-good type romantic films. One must notice that sometimes this is the reality of how love drives people blind that they know not what actions they submit themselves to. This also is a wakeup call for all those who think that these type of actions and habits are going to do them some good.
This film makes up for a one time watch with your romantic partner on a date or a best friend who thinks of your partner as someone suspicious perhaps or else your sibling who thinks that your love life may not work out. But certainly, it makes for a great watch.
Final verdict of the film is that go and watch it once to let the veil of love unblind you.