Kabul Crisis: Anushka Sharma, Kangana Ranaut Express Shock At Video Of People Falling Off Plane Mid-Air
Afghanistan: Anushka Sharma, Kangana Ranaut express shock on video of people falling off Kabul flight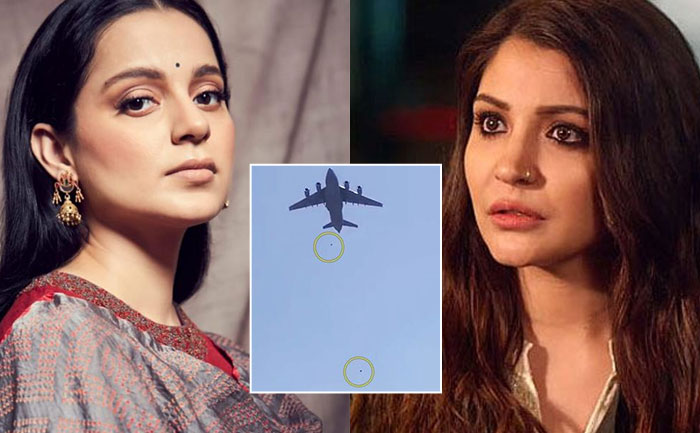 The Taliban declared war in Afghanistan was over after the terror group took control of the presidential palace in Kabul. Afghan President Ashraf Ghani fled from Afghanistan on Sunday. Soon desperate to flee Afghanistan thousands of people thronged Kabul's airport. Chaotic scenes were seen at the airport as nations scrambled to evacuate their citizens from Kabul today. Some tried to cling to aeroplanes' wheels but fell off, landing on house roofs.
Videos of thousands of Afghans rushing onto the tarmac of Kabul's international airport soon went viral on social media. many were seen holding onto an American military jet as it took off. But soon they plunged to death. The video of people falling off aeroplanes soon went viral.
A news agency Asvaka tweeted, "Locals near Kabul airport claim that three young men who were holding themselves tightly on to the tires of an airplane fell on top of people's houses. One of the locals confirmed this and said that the fall of these people made a loud and terrifying noise."
The shocking video was shared by Bollywood celebrities such as Anushka Sharma, Farhan Akhtar, Kangana Ranaut, Richa Chadha and many more. They expressed their shock at the political upheavals in Afghanistan. Anushka wrote, "This is heart-wrenching. No one should have to go through this." Actor Kangana Ranaut also shared the video and wrote, "When life is worse than death."
Check out their posts here: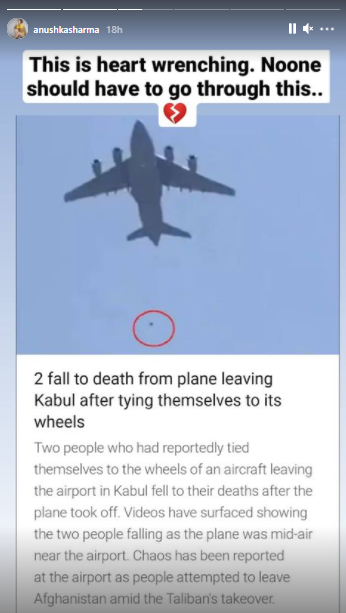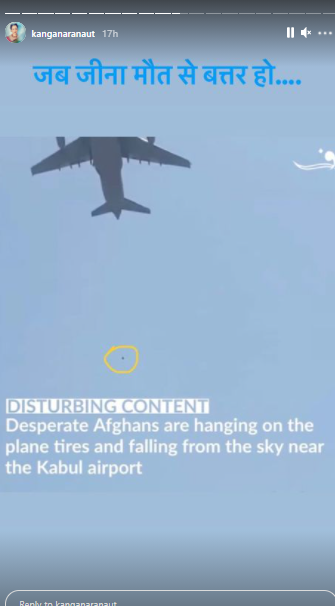 The Taliban's rapid capture of Kabul sparked criticism for the Joe Biden-led US government. Fear of a Taliban crackdown on freedom of speech and human rights, especially women's rights, have sparked criticism.
Also Read: Afghanistan: Car Bomb Kills 8 Wounds More Than 15 In Kabul